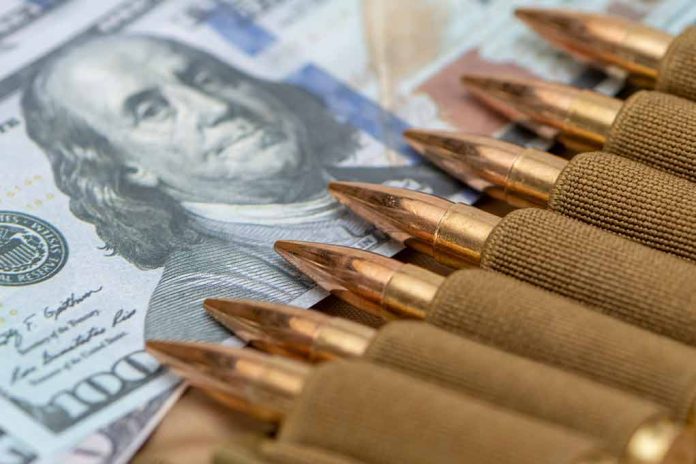 (BrightPress.org) – The Department of Defense announced additional equipment and cash for Ukraine in its ongoing war against Russia. The latest round will include $175 million more in weapons, artillery, ammunition, and rockets paid for by the American taxpayer and at zero cost to Ukraine. It'll be the 46th such package sent overseas since August 2021.
DOD calls it a reflection of the "enduring commitment" the U.S. has toward helping Ukraine beat Russia. In another signal of U.S. support for Ukraine, Secretary of State Antony Blinken arrived in Kyiv on September 6th and will discuss the situation with President Volodymyr Zelenskyy, Prime Minister Denys Shmyhal, and Foreign Minister Dmytro Kuleba. He also announced they're giving seized cash from Russian oligarchs to the Ukrainians.
Blinken was quoted suggesting that they want to not only help Ukraine win this war but also prepare for and deter any future aggression against the central European nation. Blinken said their goal was to create a "strong defense capacity" in Ukraine. This last batch of equipment represents another chunk of the $6.2 billion in spending authorized last June. At the end of July, there remains an additional $5.75 billion still to be shipped overseas.
That merely represents the latest expenditures in addition to over $43 billion also sent to Ukraine since the war began in February 2022. The U.S. has sent over 2,000 anti-aircraft Stinger missiles, 10,000 anti-tank Javelin rockets, and over 2 million 155-mm artillery rounds in addition to tanks, guns, and bullets. Regardless the war remains at a relative stalemate.
All of the equipment has come from existing U.S. stockpiles, though the government claims they are able to replace the items in a timely fashion to keep the military ready and capable of responding to an emergency.
Biden's handlers continue to pledge support for Ukraine putting no restrictions on how long or how much they're willing to invest. A DOD official told reporters that they scrutinize carefully everything they're sending overseas, and anything that harms U.S. military readiness will not be sent.
Copyright 2023, BrightPress.org