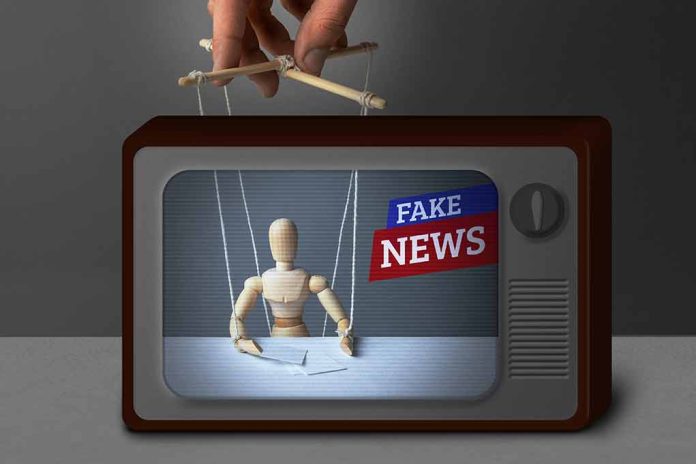 (BrightPress.org) – President Joe Biden's campaign is investing in online presence to pump out their narratives and spin going into the 2024 election. Despite his age and clear signs of senility, the Democrats are poised to prop Biden up like the hilariously animated corpse in "Weekend At Bernie's."
The campaign is recruiting hundreds of paid staff and thousands of unpaid volunteers to control the dominant narrative. Biden's army of digital minions will comb social media for trending negative stories and flood the comments with countersignal and their messaging.
Social media companies like X and Rumble have made freedom of speech a priority in their mode of operation as well as their core corporate values. They're unwilling to regulate political opinions or censor perspectives that the left finds offensive. Previously, Twitter had nuked conservative content creators for controversial opinions on pandemic policy, transgender issues, and safety concerns about experimental vaccines.
The Biden campaign is set to bring back Rob Flaherty, a former White House employee who worked to push their messaging online. His statements and emails have since been incorporated into a federal court case and Oversight Committee investigations by Republicans. Flaherty is set to resume his former work of pushing their propaganda online.
Biden's team will especially focus on criticism of ongoing limitless support for the war in Ukraine, serious allegations of being bribed by foreign officials and other financial corruption, the impeachment inquiry in Congress, and the dangerous side effects of experimental pharmacological interventions being sold to the public as 'safe and effective.'
Biden's advisers have suggested the need for a digital propaganda army after social media companies stopped taking their marching orders from former or current members of federal agencies. Flaherty told Politico that Biden's handlers needed to "be more aggressive" to dominate the narrative in the digital space.
He was responsible for weaponizing federal authority to compel social media companies to censor posts claiming Trump won the 2020 election or criticism of pandemic policies in clear violation of the First Amendment. He was also central in diverting traffic from the New York Post after it published its expose on the Hunter Biden laptop story.
Copyright 2023, BrightPress.org