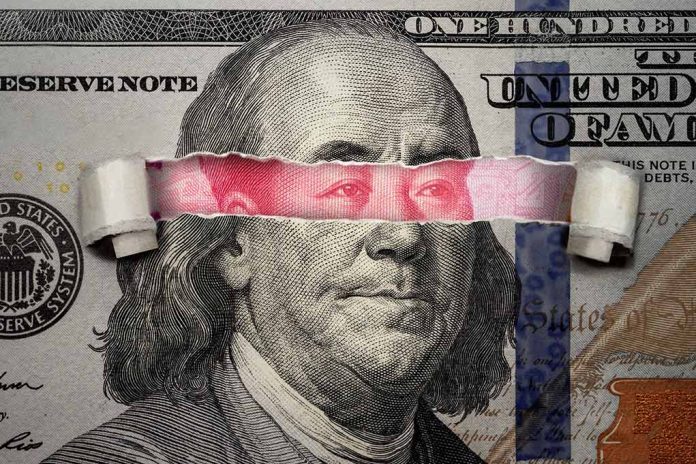 (BrightPress.org) – Gotion, Inc. is eligible for $7.5 billion in taxpayer subsidies thanks to Joe Biden's Inflation Reduction Act and its 45x tax credit for the production of advanced electric batteries. The company is directly connected to the Chinese Communist Party (CCP) via its parent company, Gotion High-Tech.
The factory being built in Illinois is only 30 miles from two major military installations and the company will further receive $500 million in credits and aid from the pockets of Illinois taxpayers. Jacob Whiton of Good Jobs First spoke with the Daily Caller News Foundation and relayed many of the details.
Whiton said the tax credits will ultimately be determined by how many battery packs and cells the plant can generate. The company claims they will produce 10 gigawatt hours (GWh) and 40 GWh, respectively. The maximum is a 45X tax credit, meaning the savings go directly toward company profits and potentially back into the hands of the CCP.
Whiton explained that Gotion's Manteno plant can apply for $1.5 billion each year over the first five it's in operation, with the additional $500 million from the state of Illinois, the total taxpayer contribution to Gotion's profit margins could be as much as $8 billion over time.
Whiton said that the credits could effectively be converted into cash profit if their value exceeds the tax debt of the company. With the CCP meeting with Gotion's leadership at its Fremont, California facility in June 2017, the connection between the company and the CCP isn't even a secret.
Crucially the amount of tax credits is determined by the plant's output, so they will have to meet their projections and claims in order to cash in.
DCNF reported that Gotion High-Tech has 923 CCP members on its employee roster, per information they reviewed for 2022. The corporation also has an active collaboration with the Chinese military which has been ongoing since 2016.
Gotion High-Tech's CEO Li Zhen was welcomed by Illinois Democratic Governor J.B. Pritzker in a press release announcing the development of the planet in Manteno.
Copyright 2023, BrightPress.org