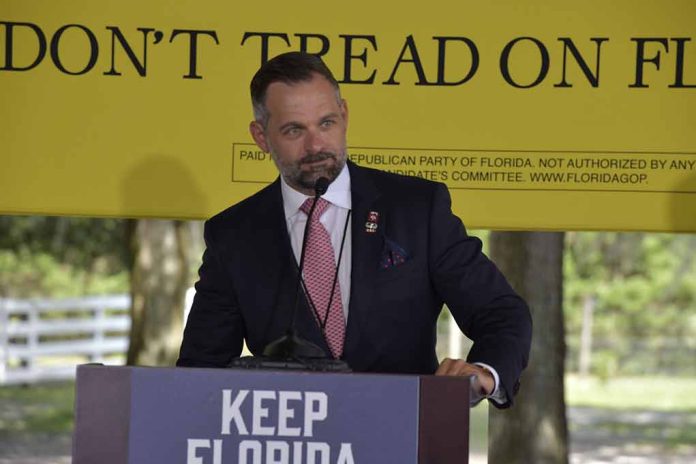 (BrightPress.org) – Rep. Cory Mills (R-FL) is on his way back to Washington after a two-day visit to the Middle East where he effectively evacuated 77 Americans out of Israel, according to statements he made to the New York Post.
Mills reported hearing tales of multiple Americans trapped in the country after air traffic was grounded after Hamas attacked Israeli settlements on October 7th. He specifically mentioned a NYP article focusing on Silver Prout, who was stuck in the country after her church group got stranded.
Mills said he decided within an hour to get on an airplane and fly to the Middle East, saying that he intended to "be a statesman who acts," when there's work to be done.
Mills, a veteran of the Army, used his experience to fly into Jordan, cross into Israel by land, and rescue as many Americans as he could find. He explained that he was able to use his experience to help people and he believed that God had intended for him to help them.
He'll be back in time for the vote to select a new Speaker, according to his statements. He's a supporter of Rep. Jim Jordan (R-OH) who's the current chair of the Judiciary Committee. Jordan is largely expected to become the new Republican Speaker of the House.
Mills felt especially urgent pressure to help the stranded Americans after the disastrous pullout of Afghanistan left numerous Americans and allies stranded in the country after it fell to the Taliban.
Mills said their political affiliations were immaterial, these were Americans that needed help and he was going to do it regardless of whether or not it earned him votes. He took a taxi cab into Israel from Jordan within hours of the story being published.
Prout expressed her gratitude in comments to the Post, saying she'd be "eternally grateful" for his selfless action. She called him a "true public servant," and pointed out that Joe Biden's State Department was utterly useless in comparison.
Copyright 2023, BrightPress.org