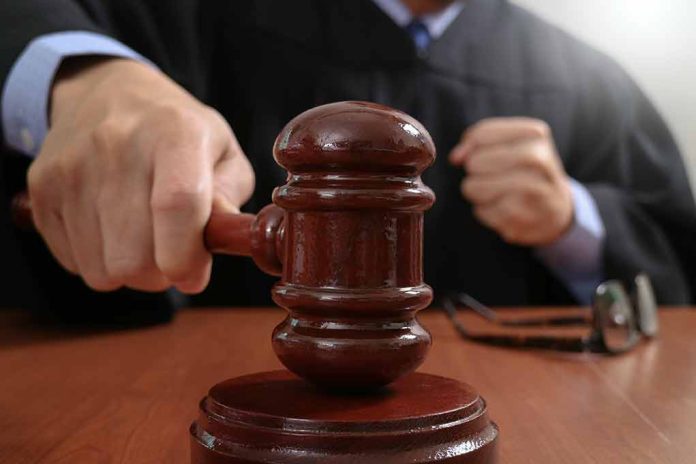 (BrightPress.org) – An extremely overweight Italian man was released from prison where he was serving a 30-year prison sentence for the brutal murder of his girlfriend due to the prison's inability to meet his "dietary needs." Dimitri Fricano, 35, 440 pounds, stabbed his 25-year-old girlfriend, Erika Preti, 57 times during a vacation in June 2017. Court documents revealed that the overweight man was incensed when Preti complained about breadcrumbs littering their bed.
Fricano originally claimed they were attacked by masked men who were attempting to rob them in their hotel room, but evidence was quickly revealed suggesting he was the killer. Eventually, he confessed. He was given the maximum sentence of 30 years in 2019. Due to pandemic concerns, he wasn't put into jail until 2022.
However, due to his extreme obesity, a supervisory panel recently determined he could serve his sentence while living at home with his parents. Due to his need for severe caloric restriction and being a heavy smoker, they decided to unburden prison staff. It was unclear why the prison couldn't simply restrict his access to food and cigarettes instead of sending him home for his mom and dad to deal with.
Fricano was dependent on using a wheelchair to move and complained of going unwashed. He was also binge eating while behind bars, with his weight swelling from a heavy 264 lbs to over 440 lbs during his first year of incarceration.
The Italian media said that his binge eating was due to his "great sense of guilt." The victim's father, Fabrizio Preti was not a fan of the decision, saying that his daughter's killer wouldn't spend the full 30 years behind bars. He's barely been punished at all, Preti suggested.
Preti said that they would never forgive Fricano for killing his daughter. Reading about Fricano being sent home for medical reasons "was like being stabbed in the heart," he said. A lawyer for the family explained that Fricano wasn't able to get treatment in prison which is why they sent him home. Fricano will serve his sentence at his parents' home which is only a mile away from where his victim grew up.
Copyright 2023, BrightPress.org