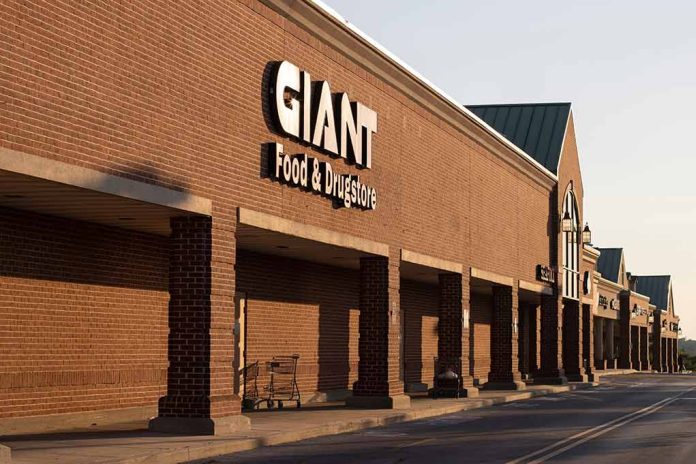 (BrightPress.org) – A Southeast Washington, D.C. Giant grocery store removed major name brand products like Tide detergents, Advil, and Colgate toothpaste from their offerings in order to void the impact that their regular theft has on their bottom line.
President of the chain Ira Kress told Washington Post reporters that they couldn't continue to offer the products due to their rampant and frequent theft. These particular items would disappear from shelves after being out for only a few hours, Kress said, meaning legitimate shoppers weren't able to purchase them anyway.
Kress said that they couldn't afford to offer the items with the current rate of thievery and this was after they changed policies requiring shoppers to show receipts and investing significant amounts of cash into hiring security guards. He suggested that the rate of theft from the Alabama Avenue D.C. store has increased dramatically in the last few years as well as the potential threat of violence against their employees.
Kress said they've invested more in the operation of that store than any other due to security concerns.
Schick razors, Dove soap, Tide detergent, and Degree deodorant are just a few of the name brands they couldn't keep on the shelves. Senior vice president of operations Diane Hicks said she'd like to put the products out for customers in the store but unfortunately, they attract the criminal element and drives theft since the items have a high resale value on the black market.
Kress further suggested the only other option they have is to close the store which would force locals to look elsewhere for their needs.
San Francisco recently lost a 35-year-old Nordstrom after a string of thefts left them unable to operate profitably. Many department stores are experiencing spikes in thefts and robberies across the state of California. Masked thieves in Pasadena stole a half-million in products from a jewelry store after ambushing the owner with pepper spray, leaving him too stunned to resist their smash-and-grab.
Sam Babikian is thankful he survived the ordeal but reports all his merchandise was stolen. Thieves raided a Home Depot in Long Beach as well, making off with several thousand dollars in power tools.
Copyright 2023, BrightPress.org