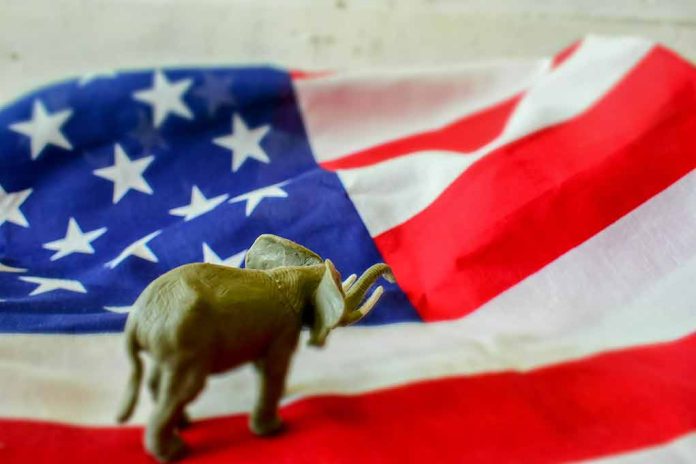 (BrightPress.org) – Rep. Ken Buck (R-CO) is planning to exit his political career at the end of the current session. Buck told the New York Times that a major factor in his decision is the division in the Republican party and some members' insistence that the 2020 election was rigged.
Buck was "central" to ousting Kevin McCarthy, according to the Times. He is in his fifth term representing Colorado's Fourth District. He was one of the eight Republicans to vote in favor of McCarthy's ouster after Rep. Matt Gaetz (R-FL) called for the vote due to McCarthy making contradictory promises.
Buck told the Times that Republicans were in the midst of "an identity crisis" and called colleagues who think the Democrats cheated in 2020 "election deniers." He suggested the tendency left the party without "credibility with the American people."
Buck might not be aware that 40% of voters polled before the 2022 midterms thought 2020 was stolen in a poll conducted by Newsweek.
Buck's announcement follows a similar one by Rep. Kay Granger (R-TX) who chairs the Appropriations Committee. Rep. Earl Blumenauer (D-OR) similarly announced he would not seek re-election earlier this week, as did Rep. Debbie Lesko (R-AZ) who said D.C. was "broken" while the House selected a new Speaker.
Granger shockingly refused to support Rep. Jim Jordan's (R-OH) bid for the Speakership.
Sen. Mitt Romney (R-UT) is another Republican who won't be running again. His announcement kicked off a primary race in Utah as Romney has been in the role for a very long time. He similarly expressed concerns about the "Trump wing" of the GOP.
Buck said that both parties are at fault for their failures to address Medicare and Social Security being the primary drivers of deficit spending. He said that he voted against McCarthy for breaking promises to bring fiscal responsibility and conservatism back to the House.
Buck refused to support Jordan due to his opinions on the 2020 election being rigged and his opinions on the events of January 6th.
Copyright 2023, BrightPress.org