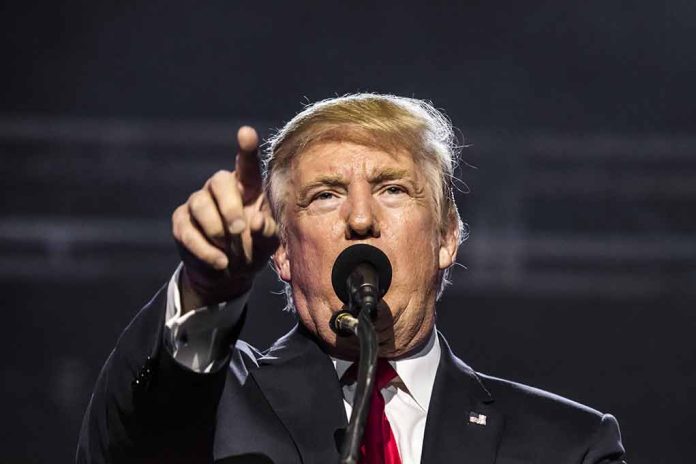 (BrightPress.org) – Donald Trump failed to offer words of support to Rep. Matt Gaetz (R-FL) when he suggested the removal of Speaker Kevin McCarthy (R-CA). During a campaign speech in Ottumwa, Iowa, on Sunday, October 1st, the former President indicated it was too soon to comment on the threat to oust McCarthy, which has since become a reality.
Gaetz executed his threat to bring the issue to a floor vote on Tuesday, October 3rd, resulting in McCarthy's swift removal from office the very same day. Gaetz considered McCarthy's collaboration with Democrats in order to pass a government funding bill a violation of their original agreement to secure the support of House Freedom Caucus Republicans.
Gaetz had said McCarthy made "multiple contradictory promises" explaining his decision to move to oust McCarthy.
Major media has labeled House Freedom Caucus Republicans like Matt Gaetz "hard-right" or "fringe" since they exist outside the collective will of the establishment and are unwilling to negotiate when it comes to omnibus-style funding of the entire federal apparatus. They demand the ability to vote funding up or down on individual proposals.
When asked about Gaetz's proposal to oust McCarthy, Trump said that he wasn't familiar with the particulars but that he liked "both of them very much." He further said it was too soon to give a comment, but that McCarthy had said "very nice things" about him and he was appreciative.
Gaetz had given McCarthy every opportunity to appease his faction, some say the impeachment proceedings against Joe Biden were an attempt at just that. However, Gaetz felt the passage of short-term omnibus bills was a cheap political ploy to maintain politics as usual. Gaetz wants trustworthy leadership and has no problem making good on his promises.
One of the compromises McCarthy made when he secured the speakership was to allow a vote like this, which was a significant change in the congressional rulebook.
McCarthy previously said, "I'll survive" the attempted ouster. It seems he spoke a little too soon.
Copyright 2023, BrightPress.org