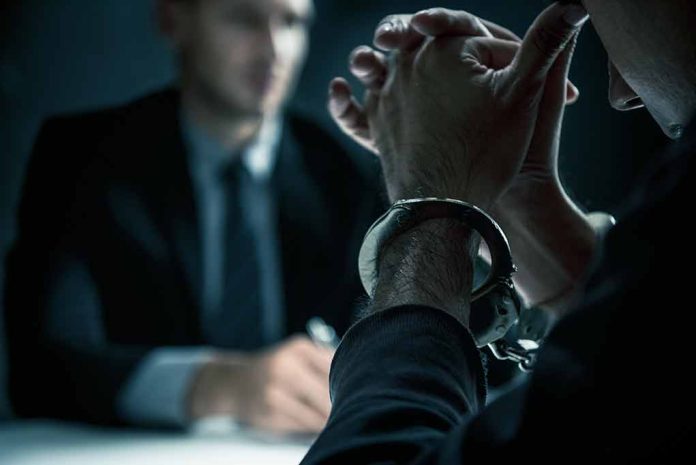 (BrightPress.org) – Just two weeks after she was last seen, Marcia Curtis, 46, was found dead in a trailer park the victim of a brutal assault with a baseball bat, according to medical examiners and the police. Her ex-husband, Caesar Lewis Curtis, 50, has been arrested and charged with her murder. He had posted on Facebook asking if anyone had seen his ex-wife and that she was missing shortly after her disappearance.
He was booked at the Delaware County Jail on September 15th, the day after his ex-wife's remains were found. She was last seen leaving her job in Portland on September 1st.
Curtis shared two posts asking folks to help locate his ex, he mentioned her clothing at the time and said that he was "worried" and to "let someone know" if they saw her. He also shared a post from the victim's daughter, Brittney Ratcliff, which asked for help locating her missing mom.
Ratcliff said she had dreaded making the post and that her mom had been missing since Sept 1st, also listing her last known outfit and asking for help.
Marcia Curtis had worked at a manufacturing company called FCC and was wearing her blue uniform when she got off work. Her body was located outside an abandoned mobile home two weeks after she left work on September 14th.
Caesar Curtis had posted multiple angry posts suggesting the two were having difficulties. In one post he claimed that his ex had adult relations with another man, additional posts complained that he distrusted her and felt disrespected.
He had reportedly told authorities that he picked Marcia Curtis up that day, according to the Muncie Star Press. He also told them that they had an argument and dropped her off on the side of the road which was the last time he saw her. Authorities are now claiming they have a witness who heard him admit he killed her. They claim a "close friend" is reporting being told that Caesar Curtis admitted that he "did it."
Their divorce was only recently finalized on March 28th, and in the following weeks, Caesar Curtis was charged with a misdemeanor for violating the privacy of his ex. Marcia Curtis also reported being harassed by her ex, claiming the windows of her car had been shot out. Authorities also claim Caesar Curtis had attempted to hire a woman to murder his ex with a lead pipe. He's in jail with no option for bail.
Copyright 2023, BrightPress.org