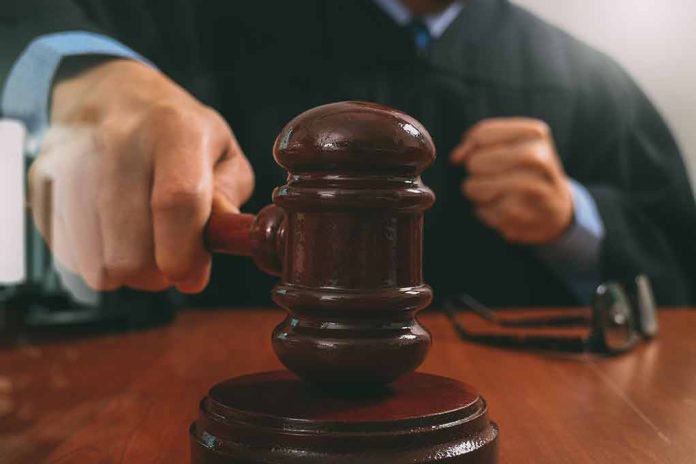 (BrightPress.org) – Five adults were involved in the kidnapping and murder of a toddler with a seizure disorder. Abdul-Ghani Wahhaj, age 3, was abducted by his father, Siraj Ibn Wahhaj with help from other adults including the boy's aunts and one of their husbands, a man named Lucas Morton.
Morton and Wahhaj were convicted in New Mexico on terrorism and conspiracy charges. Prosecutors revealed that the cohort was deep in religious extremism and jihadi sentiments. Additional charges for conspiring to kidnap the boy and his subsequent death also resulted in a conviction for the four adults.
A fifth member of the cult, Jany Leveille pleaded guilty. She was charged with unlawful possession of a firearm, and providing material support to terrorists. Leveille was also in the country illegally, she's a Haitian citizen.
Prosecutors demonstrated that Wahhaj abducted the child from his mother who lived in Georgia in late 2017.
Leveille claimed the child was hers, and that he was suffering from a severe case of demonic possession. The boy had a seizure disorder that required medication and close medical supervision. After his abduction, they repeatedly attempted exorcisms which left the boy exhausted. He died after being in the custody of the cult for two weeks.
The jihadis then promoted the belief that he was going to return as Jesus Christ and would bring about the end times, passing judgment on the corrupt U.S. law enforcement agencies like the FBI and military. They found his body wrapped in a sheet, buried in one of their tunnels.
They also demonstrated that the compound where they lived was centered on training for jihad, with 11 firearms, a firing range, assault rifles, and hundreds of rounds of ammo. They frequently conducted weapons training which they required children to partake in. The sheriff's office reported squalor-like conditions upon their raid on the compound with 11 children all under the age of 15 living there.
Leveille faces up to 17 years behind bars while the others face potential life in prison.
Copyright 2023, BrightPress.org