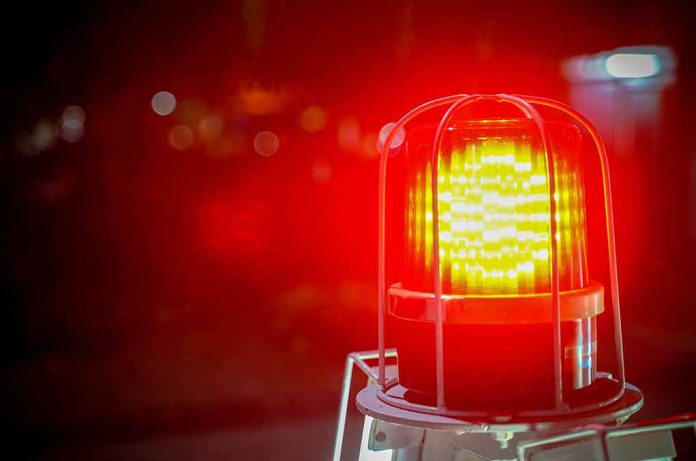 (BrightPress.org) – FBI Director Christopher Wray said that terror threats against Americans and the United States have spiked calling the current situation "a dangerous period," testifying before the Senate Homeland Security and Governmental Affairs Committee on Tuesday, October 31st.
In recent years, terror threats largely became a thing of the past in the United States with the defeat of ISIS in Syria and Iraq during the Trump administration. The recent war between Hamas and Israel has increased tension and reignited racial hatred across the board, especially for Muslims and Jews living side by side in the West.
Wray said that 2023 was relatively high on the terrorism threat scale before the war, but it has significantly spiked "to a whole other level" in the last few weeks. He said that Hamas' successful attack on Israel wherein 1,400 Israelis and international civilians were killed and a further 200 taken hostage could inspire new acts of terror.
He said that while the FBI has no direct evidence of a specific threat, he pointed out that al-Qaida has issued more specific calls for attacks on U.S. personnel than it had in previous years. He said he feared the possibility that violent extremists both at home and aboard would be encouraged to engage in more violence.
He stressed that Americans shouldn't change their routines or otherwise engage in paranoia or panic, rather he encouraged "heightened vigilance."
Christine Abizaid is the director of the National Counterterrorism Center and she told Congress that they're seeing the use of the Israel-Hamas war in all of the terrorist propaganda that they're monitoring. She said even African groups were using the conflict in their messaging.
Abizaid confirmed that there was no U.S. intelligence suggesting Iran or its subsidiary groups had any foreknowledge of the attacks on October 7th. She warned that Iran could escalate the conflict, should they desire that. She said that current intelligence suggests Iran does not want a wider war, however.
Copyright 2023, BrightPress.org