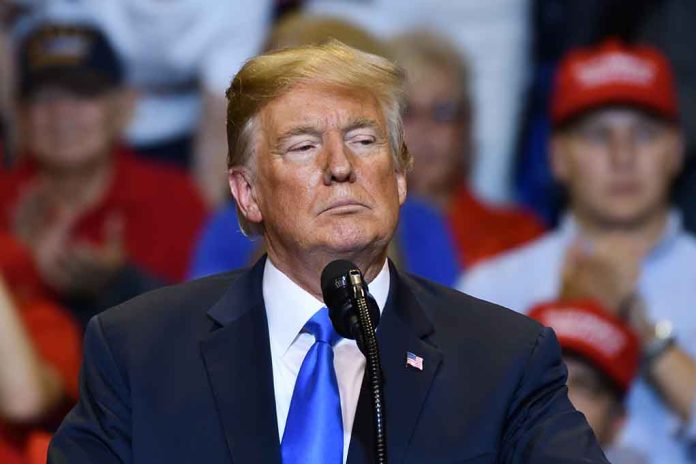 (BrightPress.org) – Trump's former staff and allies are making plea deals in the various legal challenges brought against the former president and his staff.
Trump's former chief of staff, Mark Meadows was given immunity in exchange for cooperating with special counsel Jack Smith's investigation. He reportedly told Smith's team that he didn't believe the 2020 election was stolen by the Democrats. ABC is reporting that Meadows met with Smith's people three times in 2023, and testified to the content of post-2020-election conversations he had with Trump.
Trump challenged the claims that Meadows didn't believe the 2020 election was rigged by pointing out that it wasn't mentioned anywhere in his book on the subject. He further said that Meadows never expressed as much to him directly in multiple posts on Truth Social.
Trump has been charged with a series of allegations in the January 6th case, alleging the former president was attempting to overturn a legitimate election. Trump's team argued that the election wasn't legitimate due to multiple types of rigging including the widespread use of mail-in ballots, lack of signature verifications, and illegal ballot harvesting operations. His team further maintained that challenging election results is fully in line with his First Amendment rights.
Meadows further claimed that Trump didn't immediately call for an end to the violence at the Capitol despite Twitter and Facebook censoring his posts which called for everyone to go home.
Former Trump attorney Jenna Ellis gave a tearful confession under extreme duress on Tuesday, October 24th after reaching a plea deal with Georgia prosecutors who are going after Trump for a phone call where he asked Georgia election officials if they had more votes to count. She said she had "deep remorse" about representing Trump.
Former Trump business partner Michael Cohen also testified against Trump this week. He's already been to jail over tax fraud and perjury charges. In the civil trial against Trump brought by NY Attorney General Letitia James, Cohen was tapped to support the Democrat claim that Trump inflated his property values to secure loans. Trump's defense has pointed out that the values were not inflated, and that James's experts are deceptively underestimating their value to conjure a crime out of thin air. NY Democrat Judge Arthur Engoron has been very willing to aid Trump's prosecution.
Copyright 2023, BrightPress.org