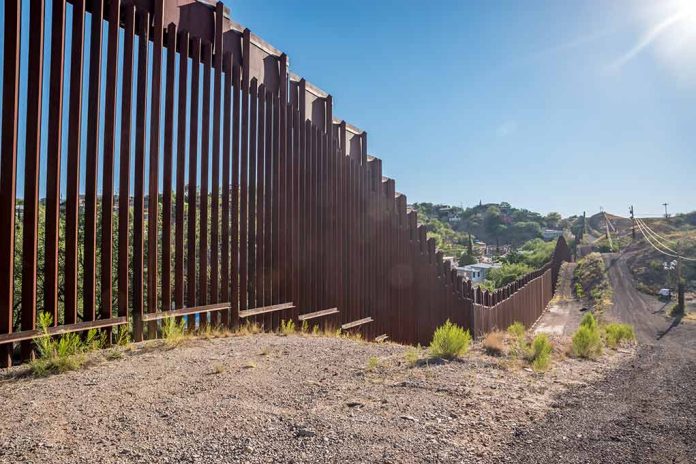 (BrightPress.org) – Brian Kilmeade of "Fox and Friends" lambasted White House press secretary Karine Jean-Pierre regarding her meandering and misleading answer to a question about the southern border.
Fox News White House correspondent Peter Doocy called Jean-Pierre out when she attempted to deflect blame for her administration's disastrous border policy onto Congressional Republicans. Doocy asked what terminology they use at the White House when discussing the fact that ten thousand illegal migrants crossed the border in a single day. She replied talking about a GOP proposal and then cut Doocy off when he pointed out she wasn't answering his question.
Jean-Pierre decided to "move on" from Doocy's question and called on another journalist. Jean-Pierre had previously claimed during a press conference on August 31st that their administration had accomplished more on border security than anyone else. She further claimed that President Biden wants to "move forward" with a safe and humane process.
Kilmeade called her response "worthless." He said "not one word" was true, and further that the administration only has itself to blame for the disastrous situation at the border. He pointed out that they've relaxed all regulations, and are facilitating their relocation into the United States using taxpayer dollars, despite their entry being completely illegal.
On Sunday CBP stopped 7,500 migrants in a single day, according to NBC. CBP further estimates that in FY2023 alone they've encountered nearly 2 million migrants. For comparison, the last year of Trump's presidency they only encountered 400,000 migrants and that number bloomed to 1.7 million by the end of Biden's first year as president.
Jean-Pierre has previously accused Republicans of "political stunts" bussing or flying migrants into sanctuary cities like New York and Chicago. Previously, New York Mayor Eric Adams has called Texas Gov. Greg Abbott (R) a "madman" for shipping migrants up to New York. He's now saying that the expense of housing roughly 110,000 migrants is going to destroy the city.
Copyright 2023, BrightPress.org