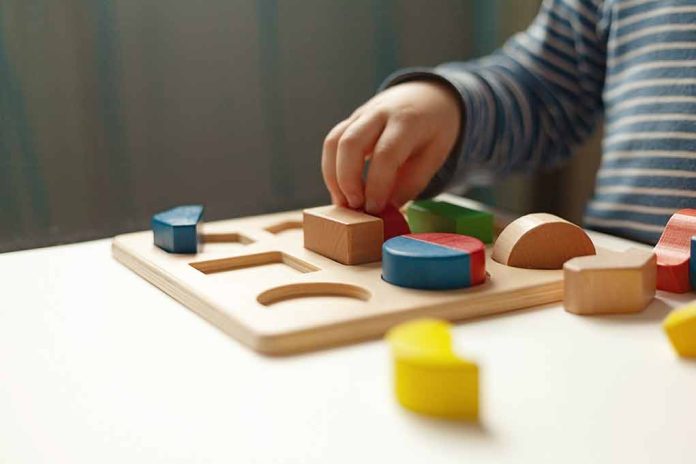 (BrightPress.org) – A 3D printer was used to create ghost guns in an unlocked room at a New York City daycare center in East Harlem. An 18-year-old was arrested in connection with the device, which he operated in his mother's home, the site also being a licensed daycare facility.
The arrest and announcement came a few days after a child died at another daycare facility in New York City after being exposed to fentanyl.
Mayor Eric Adams said that city officials were responsible for keeping children safe in the five boroughs at a press conference on Wednesday, September 25th.
The very same day police announced the discovery of the ghost gun printing operation. They said they found several printed guns and "an assault pistol" that was still being constructed in a locker in the home.
Karon Coley will be charged with possession of illegal firearms, manufacturing of assault weapons, and a reckless endangerment charge for having the weapons so close to children.
Deputy Commissioner Rebecca Weiner with the NYPD said that ghost guns were essentially equivalent to regular guns and could do just as much damage in the hands of a teenager. The discovery resulted as police were investigating locally manufactured weapons.
The story unfolded within two weeks of a child dying after being exposed to deadly amounts of fentanyl while at a daycare. The location had been used to store and distribute the powerful drug. Nicholas Dominici, 1, died and three other children got sick from exposure.
Investigators found a trapdoor at the "Divino Niño" daycare center in the Bronx. They also recovered two-kilo drug-pressing machines used to package large quantities of powdered drugs. Three people were arrested and charged. A husband of one of the arrestees was picked up in Mexico suggesting potential connections to cartels and smuggling operations.
Executive director Christina Chang with the city's Department of Health and Mental Hygiene said daycare sites like these are regularly inspected with both planned and surprise visits. The last time the facility in the Bronx was inspected was in February. They had found only minor infractions having to deal with the children's sleeping and eating schedules at that time.
Copyright 2023, BrightPress.org