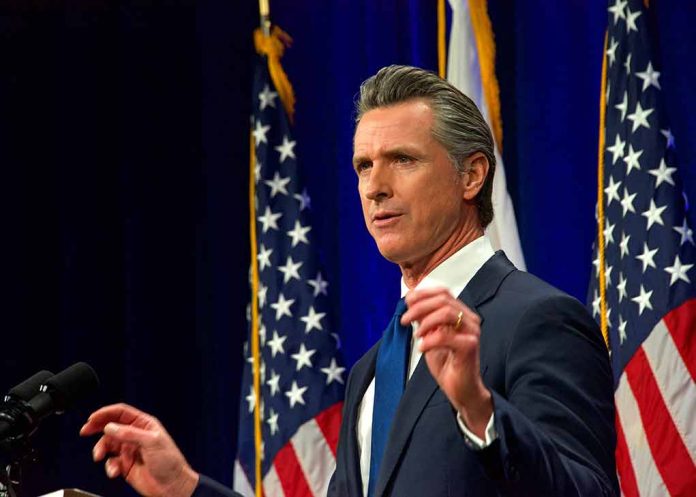 (BrightPress.org) – California Governor Gavin Newsom (D) has rejected a bill that would have capped the cost of insulin charged to consumers at $35.
The bill targeted health plans and insurance policies that charged consumers more than $35 dollars for a 30-day supply for elimination. The cost includes copays and deductibles.
Newsom previously indicated that California would manufacture the drug itself, awarding a $50 million contract to Civica Rx to produce insulin with the brand name CalRx. California would then sell 10mL vials for $30 each.
Newsome defended his veto saying that producing their own insulin would allow a reduction of the underlying costs involved. He called it a "true sustainable solution" to expensive pharmaceutical drugs. He further explained that caps on copays would inevitably lead to consumers paying higher premiums for their health plans, completely nullifying the point of the cap.
State Sen. Scott Weiner, a San Francisco Democrat, sponsored the legislation and called the veto "a major setback" for diabetic Californians. He further claimed the impoverished would have to choose between insulin and food, suggesting he doesn't quite understand what insulin does.
In his press release response to the veto, Weiner implied that needy Californians will have to wait months or years before CalRx is available.
Insulin is normally produced in the pancreas where it aids the metabolic conversion of sugar into energy the body can use. Type 2 diabetics acquire the disease over time until their bodies resist the effects of the insulin they produce, frequently requiring supplemental insulin. Excessive carbohydrates, sugar, and the attendant obesity are the major causes of type 2 diabetes. Type 1 diabetics have a genetic condition where they don't produce insulin at all.
California Attorney General Rob Bonta sued major pharmaceutical companies, accusing them of colluding to raise the price of the drug. Many manufacturers agreed to voluntarily reduce the cost of insulin last March.
Copyright 2023, BrightPress.org