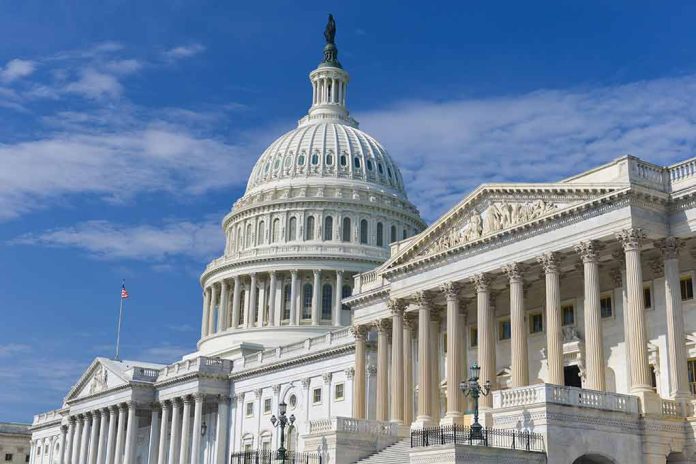 (BrightPress.org) – The House is returning from its August break with a focus on funding the federal government and initiating impeachment proceedings against President Joe Biden. The expectation from many analysts is that those two issues will dominate the work of the House for most of September.
Congress will have to pass a bill funding the government after September 30th; otherwise, programs and employees won't have funding available to keep them working. The House is slated to review a bill that funds the military while the Senate will take up a package of three individual appropriations bills.
A stopgap measure is expected by the end of September, though details about what it will fund and how long it will fund the government for are still nebulous. The House Freedom Caucus will not entertain any funding bills that do not address the crisis at the southern border, "woke" policies in the military, and the use of the Department of Justice to pursue political enemies.
Conservatives are pushing for impeachment simultaneously. House firebrand Marjorie Taylor Green (R-SC) promised to hold her vote for any funding bills until the House initiates official impeachment proceedings. Speaker Kevin McCarthy (R-CA) has indicated that he's ready to advance a vote on the issue which could come this month as well.
House Freedom Caucus members have been pushing for impeachment since last spring when it was revealed that President Biden used his family to facilitate bribes while in office as Vice President during the Obama administration and he also used multiple aliases to discuss his family business deals in email communications sent from his official government email address.
Other big events coming this fall include the "Insight Forum" on artificial intelligence hosted by Senate Majority Leader Chuck Schumer (D-NY). Elon Musk, Mark Zuckerberg, and Sundar Pichai are all scheduled to attend. The three men represent the leadership of X (Twitter), Meta (Facebook/Instagram/Whatsapp), and Google, respectively.
Copyright 2023, BrightPress.org