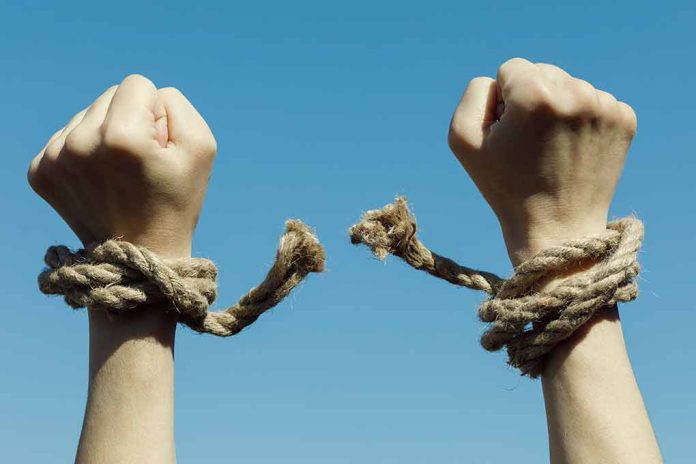 (BrightPress.org) – Hamas has released two American women being held as hostages who were taken during their surprise raid on Israel on Saturday, October 7th. The New York Post consulted former FBI agent and hostage negotiation expert Christopher O'Leary to discuss their release.
O'Leary said their release was "calculated" and to not accept their explanation that they were released for "humanitarian reasons." Judith Raanan and her teenage daughter, Natalie, were let go by Hamas on Friday, October 20th.
O'Leary dismissed claims that they were releasing them as a gesture of good faith, claiming they're playing "a long game" with hostages. He speculated that one or both of the women may have complicating medical issues which would make retaining them a challenge. This supposition was backed up by the Times of Israel which reported they had anonymous sources confirming the release was related to Judith's health.
O'Leary speculated that the release of the two American women was an attempt to garner credibility as negotiators. After their attacks, they lost a lot of international support for murdering civilians, including women and children, and taking over two hundred people hostage.
Releasing the Americans also disarmed some of Biden's rhetoric where he qualified Hamas as a terrorist organization. It also takes away American public support for additional military interventions as US hawks won't be able to claim Hamas is holding American lives.
O'Leary suggested that a military incursion to release the hostages was highly unlikely given the circumstances. He said there hasn't been a case like this in decades. He advised that the US and Qatar should continue efforts to secure a peaceful resolution through negotiation and diplomacy.
In a statement discussing the release of the Raanans, Hamas confirmed that Qatar's efforts had played a significant role in its decision to ultimately let the women go. Two elderly Israeli women were also released the following Monday, October 23rd. They described a hellish experience of being captured and herded by Hamas fighters weeks ago.
Copyright 2023, BrightPress.org