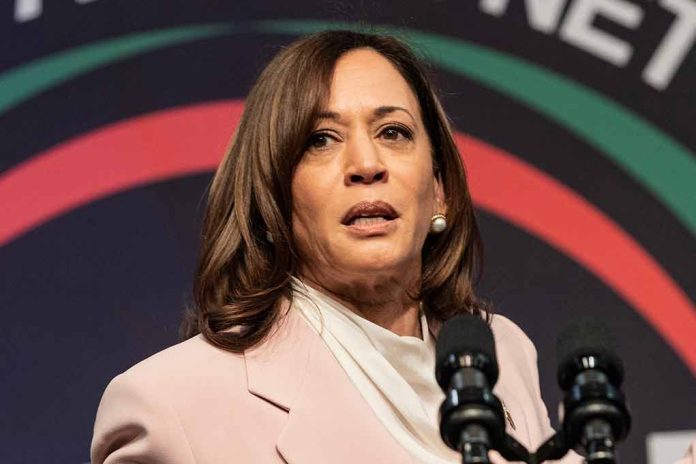 (BrightPress.org) – House Republicans attempting to pass budget bills are targeting various expenditures by the federal government for elimination.
The House will attempt to pass a bill funding financial services and general government funding for the fiscal year 2024 before the November 17th deadline. The bill would fund the Treasury Department as well as the White House. The GOP will target particular offices and woke projects they believe are unnecessary expenditures.
Rep. Mike Collins (R-GA) has proposed an amendment to pull funding from VP Kamala Harris's office. Other amendments targeted the White House Office of Gun Violence Prevention.
Rep. Majorie Taylor Greene (R-SC) proposed they reduce IRS Commissioner Daniel Werfel's pay to 1$/year. She also proposed and passed an amendment late Tuesday night, November 7th, slashing Transportation Secretary Pete Buttigieg's salary to $1.
Rep. Greg Steube (R-FL) wants to cut funding for the Treasury Department's diversity, equity, and inclusion offices (DEI). Rep. Harriet Hageman (R-WY) wants to remove funding from DEI offices in the Office of Personnel Management.
Rep. Russell Fry (R-SC) wants to stop funding the Treasury's Climate Hub – an office that formulates the Treasury Department's official response to climate change.
Republicans in the House are attempting to pass 12 individual funding bills before the November 17th deadline. The bills are the first real attempt by conservatives to rein in and restrict government spending in the post-pandemic period. They were a majority priority of the House Freedom Caucus after the 2022 Midterm Elections.
President Biden sent a budget request to the House for $105 billion in various funding projects from $60 billion for Ukraine to $14.3 billion for Israel and additional billions for border security and Indo-Pacific allies.
Republicans in the House responded by pulling out the $14.3 billion for Israel and putting it in a standalone bill. Biden and Senate Democrats promise to veto the funding if it doesn't include additional money for Ukraine. Biden argues the conflicts are linked while Republicans disagree.
Copyright 2023, BrightPress.org