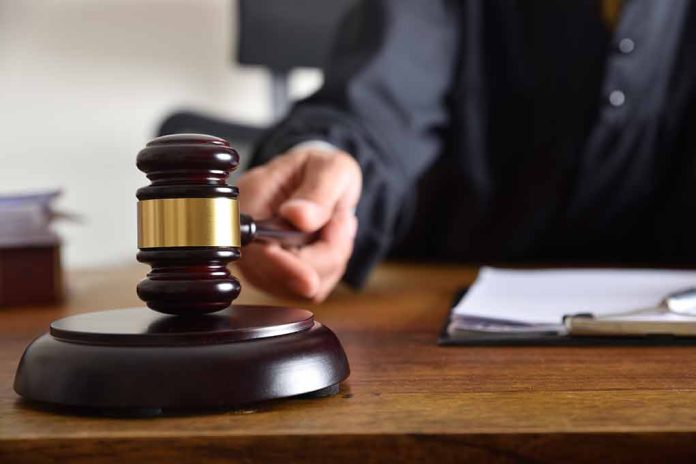 (BrightPress.org) – A landlord from Illinois stands charged with murder and hate crime charges after he broke in and attacked his Muslim tenants, killing a 6-year-old boy and gravely injuring his mother, according to statements from the local sheriff's office.
Joseph Czuba, 71, will be tried for first-degree murder for the stabbing death of 6-year-old Wadea Al-Fayoume and the attempted murder of his 32-year-old mother. He's also being hit with two hate crime charges and assault with a deadly weapon.
The apparent motive for the attack was the Israeli-Palestine conflict, the boy and his mother are Muslim-Americans of Palestinian descent.
The Will County Sheriff's Office (WSCO) reported that their detectives found a high probability the attack was motivated by the victims being Muslim. They further characterized the attack as "senseless" and called it the behavior of a violent coward.
Militant extremist group Hamas unleashed a deadly terror attack across Israel while simultaneously launching hundreds of rockets from the Gaza Strip on October 7th. The attack resulted in 1,300 deaths in Israel and approximately 2,300 in Gaza, according to the Associated Press and Gaza Health Ministry.
Prime Minister Benjamin Netanyahu responded by declaring Israel was "at war" and enacted a complete embargo on Gaza, cutting off all supplies including food, fuel, medicines, and electricity. Israel called up its 360,000-member army reserve in preparations for retaliatory strikes and potentially a ground invasion. Hamas took over one hundred people hostage and is holding them in Gaza, threatening public execution should Israel antagonize them.
Iran issued an ominous threat on October 15th, suggesting US troops would sustain "heavy losses" should they show up in the region and told Israel to cease further military assaults on Gaza.
Iranian Foreign Minister Hossein Amir-Abdollahian sat down with Al Jazeera for an interview in Qatar which has acted as a de facto base of operation for Hamas' leadership as they coordinate with nations that support them, such as Iran. "Tomorrow will be too late" to stop the bloodshed, he said, suggesting "the Zionist regime" and its supporters stop striking Gaza immediately.
Copyright 2023, BrightPress.org