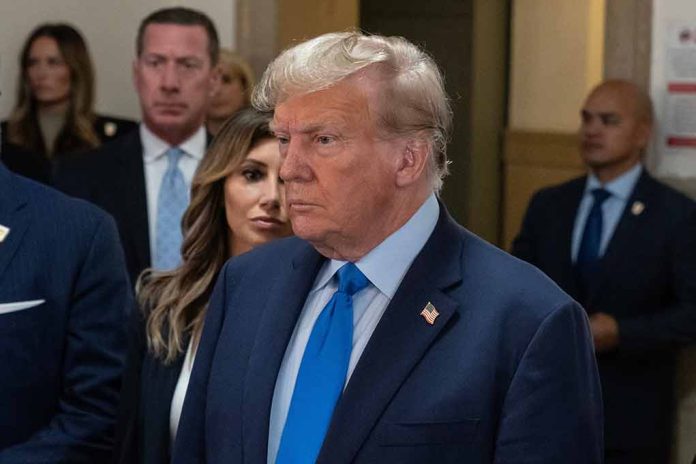 (BrightPress.org) – Donald Trump and his three children will be forced to testify in New York Attorney General Letitia James' suit against Trump and his businesses in which she claims Trump overvalued his properties to secure loans. Those loans were paid in full, and no one, including the banks that issued the loans or their property assessors, saw any problem with Trump's business practices at the time.
James ran an entire political campaign based on getting Trump and weaponizing the office of attorney general for the state of New York to prosecute the former president. George Washington Law Professor Jonathan Turley called her behavior an "embarrassment" to the law profession and said there's a huge ethical problem with a prosecutor seeking an office to go after a specific individual for political reasons.
Ivanka Trump will join her two brothers in testifying after Democrat Judge Arthur Engoron once again sided with the James' office after Trump's team claimed the state had no reason to call her. Engoron sided with prosecutors who argued that Ivanka Trump has significant financial ties to the Trump Organization despite having no official position since leaving her role as an executive vice president in January 2017.
Engoron called Ivanka privileged citing her business deals in the state. James' office argued that Ivanka Trump was still financially invested in the Trump Organization and directly benefited from its success. Prosecutors also argued that Ivanka Trump received insurance, legal coverage, rent, and other benefits through the Trump Organization.
In 2021 filings, Ivanka Trump revealed she had received $2.6 million in income from various Trump-associated projects. Some of the revenue came from "TTT Consulting LLC" which was revealed by a company accountant to be a vehicle for distributing licensing fees to her and her brothers.
Ivanka Trump had previously been dismissed from the lawsuit by an appeals court, so she's not a defendant in this case. They accepted the argument that her direct involvement was too far in the past to be relevant as it was beyond the statute of limitations.
Copyright 2023, BrightPress.org