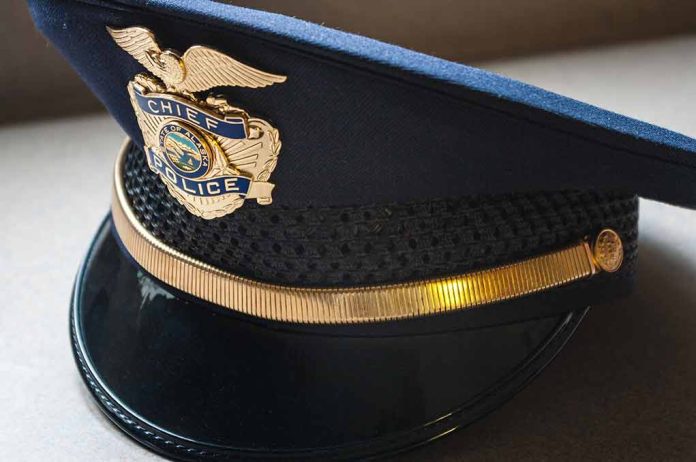 (BrightPress.org) – Mayor David Mayfield of Marion, Kansas, has suspended his police chief after a controversial raid on a local newspaper office that allegedly contributed to the death of an elderly woman who ran the outlet with her family.
Chief Gideon Cody was indefinitely relieved of his duties as of last Thursday, September 28th following massive media exposure of his questionable attack on a newspaper outlet that was investigating and exposing his past in print. He officially resigned on Monday, October 2nd.
Neither the mayor nor Cody responded to requests for comment by the media.
The Marion County Record's offices were raided by police in August after they acquired a search warrant. The family-owned paper has a small audience of around 4,000 readers. The warrant also included the publisher's private residence. The police were reportedly looking for documents pertaining to a local restaurant owner, they claimed that possession of the documents could be evidence of identity theft or other digital crimes.
Eric Meyer, the paper's publisher, said that the documents in question were received via a confidential source, a common practice in journalism. He further said that the paper has done previous work exposing Cody's past police work prior to working in Marion.
The day following the raid, a co-owner of the paper and Eric's mother, Joan Meyer, 98, passed away with her son claiming the shock of the event contributed to her death.
Major media outlets across the country, including the New York Times and Washington Post criticized the raids as clearly violations of freedom of the press and the First Amendment. NPR said that they likely violated federal law in conducting the raids against the paper, including the Privacy Protection Act. That 1980 law largely prohibits police from conducting these kinds of raids against newspaper outlets or other media.
Local restauranteur Kari Newell had complained at a City Council meeting prior to the raids that the paper had been digging into her prior arrest in 2008 for DUI, which could be a barrier to her obtaining a liquor license for her restaurant. The fact she was arrested for a DUI was also available in a public database, however. It's unclear whether the documents sought by police were in relation to this incident or not, however.
Copyright 2023, BrightPress.org