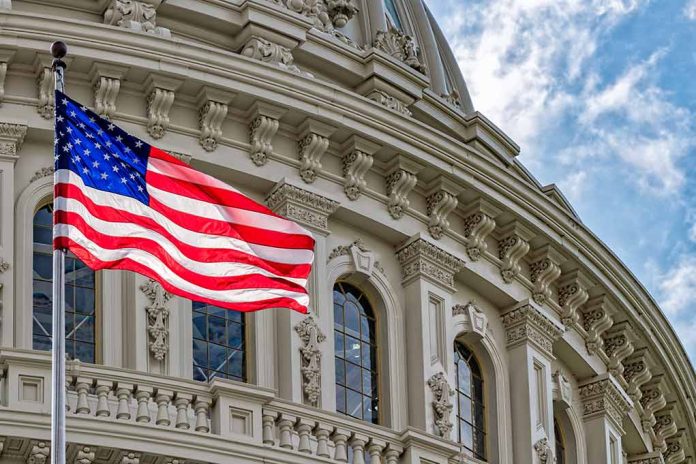 (BrightPress.org) – House Republicans solidified their support around Rep. Mike Johnson (R-LA) on Wednesday, electing him to the role of Speaker of the House. The vote followed three weeks of debate and discussion after Rep. Matt Gaetz initiated a recall vote against Speaker Kevin McCarthy for breaking promises and "double-dealing."
The vote confirming Johnson was strictly along party lines, but with unanimous Republican support, they were able to achieve the required 217 votes. The caucus had trouble selecting a Speaker, initially, Rep. Steve Scalise was nominated, followed by Rep. Jim Jordan.
Leftists were immediately upset by Johnson's support for President Trump, especially during the 2020 election. The New York Times rushed to assure readers that Johnson won't be able to help Trump, should he contest the 2024 election. In another piece, Times readers were given the impression that Johnson is an extremist.
However, Johnson is relatively unknown outside of his home district in northern Louisiana. His website touts his conservative credentials highlighting his core values. These include traditional conservative values like individual freedom, limited government, rule of law, national defense, free market capitalism, financial responsibility, and the value of human life.
During the Trump administration, Johnson chaired the Republican Study Committee which is a conservative caucus that publishes policy proposals on various subjects. They published reports on preserving freedom, affordable healthcare, and common-sense solutions for better, smaller government.
Democrats wailed and gnashed their teeth over his elevation to the role. Biden's campaign spokesman Ammar Moussa called him "MAGA Mike Johnson" and said that his election solidified the "extreme MAGA takeover" of Congress. He further called Johnson a "loyal foot soldier" of former President Donald Trump. Joe and Jill Biden published contrasting sentiments, congratulating Johnson and expressing a willingness to work together "in good faith" in the future.
California Democrat Rep. Katie Porter called Johnson an "insurrectionist" on X (Twitter).
Squad member Rep. Ilhan Omar called him a "MAGA extremist" for supporting a general abortion ban and challenging the 2020 election results.
Copyright 2023, BrightPress.org
None of them seemed to know about Johnson's black 'son.' Johnson and his wife mentored and cared for a black teenager early in their marriage. The young man is now in his thirties and Johnson has repeatedly asked the media to respect their privacy on the subject.