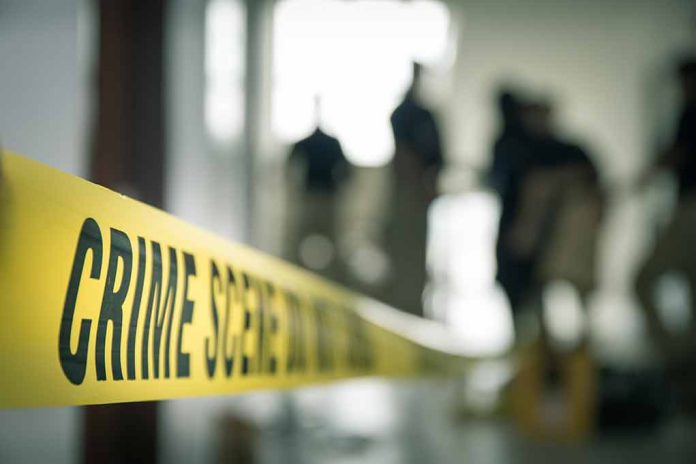 (BrightPress.org) – A 37-year-old mother and her 14-year-old daughter were found dead on Monday, September 25th, killed along with their pet dog in their Brooklyn apartment. Police identified the victims as Azalea Rivas and her daughter Azaria.
Police were initially called to their residence on Friday when a downstairs neighbor reported hearing screams and shouts, but no one answered the door so they couldn't legally enter at the time.
Their bodies were found early in the evening on Monday by the mother's ex-boyfriend who was concerned and went to check on them. The mother had a slash wound across her face and the daughter was the victim of head trauma, according to the NYPD. The dog's body was found nearby with a bag over its head.
The police said the crime scene was gruesome with blood everywhere.
Their downstairs neighbor had called 911 on Friday after hearing a ruckus from their unit, but unfortunately, police had no probable cause to enter at that time. His name is Steve Schor and he reported hearing shouts, slams, and the dog whining and yelping. Police are continuing their investigation and also looking into the possibility of a murder-suicide.
Their investigations revealed self-inflicted wounds on the mother, who died of a punctured lung. The ex-boyfriend was questioned by authorities but ultimately ruled out as a suspect. Police explained that he had broken down the door to gain entry, removed the bag from the girl's head, and checked her vitals.
Schor told the police he believed a murder was in progress when he called 911.
Rivas had become increasingly erratic after a traumatic brain injury in 2016, according to police and her family. They said that she had become more paranoid after the pandemic. Azaria had previously requested to move in with her aunt due to her mother's unstable behavior.
A GoFundMe was set up by the girl's aunt, Milina Cayon, to cover funeral expenses for her niece and sister.
Copyright 2023, BrightPress.org