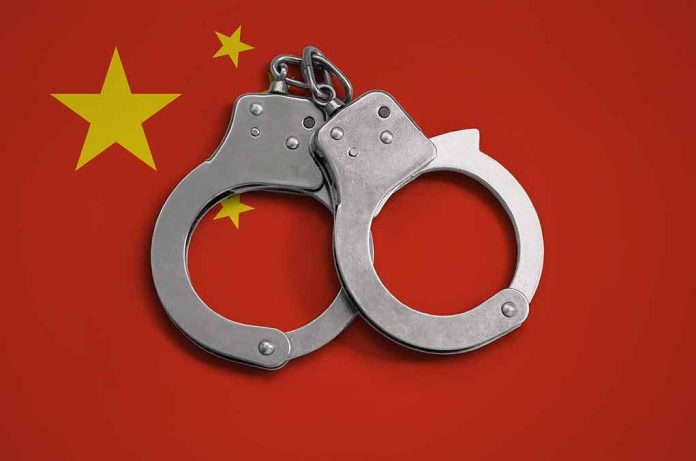 (BrightPress.org) – The Chinese Communists are finding new ways to oppress and restrict the rights of their people. The latest proposal is a new law that would allow a hefty fine and 15 days in jail for anyone found wearing the "wrong clothes." Specifically, the law targets items or speech that could potentially injure "the Chinese nation's feelings," per the Telegraph.
Many have pointed out that the wording is vague and a clear violation of basic human liberty to determine what one wears in public. Some have suggested that it could spur populist sentiments, including encouraging internal opposition. There's only so far you can push people until they begin to push back.
Anti-Japanese racism has been spreading through China. Many have also tracked the increase in nationalism over the last decade. Police have previously harassed folks for wearing clothes that "linked" with Japan. One woman was kicked out of a park in Wuhan when the staff presumed her Tag dynasty outfit was Japanese.
Chinese legal experts point out the lack of clearly defined terms and the added concern that it could cause more incidents of police or staff harassing civilians, tourists, and patrons. China University of Political Science and Law professor Zhao Hong suggested police could have a subjective interpretation of the law, as what constitutes an injury to China's feelings isn't elaborated. Law Professor Lao Dongyan at Tsinghua University agreed and suggested that the proposed law should be removed from further consideration.
She further suggested that the law could backfire, creating more internal and external opposition to Chinese policies.
China is also mulling the extension of a ban on iPhones in government-linked organizations and companies. Apple's stock dipped 2.9% on Thursday, September 7th as the news spread. Apple has lost roughly $200 billion in stock value over two days. Some are calling it an "ominous sign" for Apple and are concerned about the company's ability to do business in the second-largest global economy.
Copyright 2023, BrightPress.org