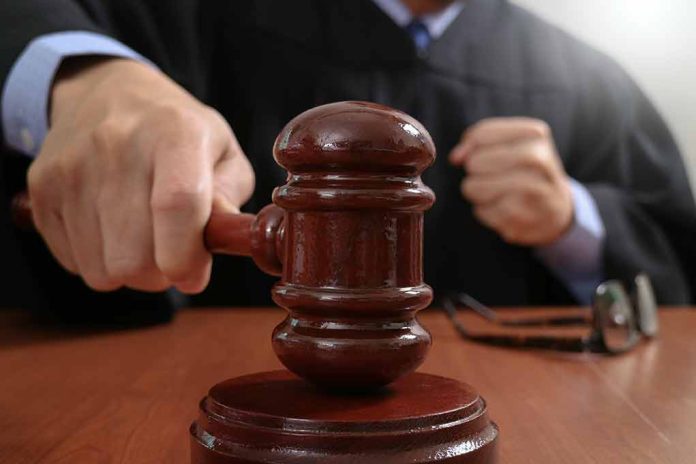 (BrightPress.org) – New York Attorney General Letitia James is suing Donald Trump for $250 million over fraud allegations in which she claims he misrepresented his wealth in order to garner further business deals. She's now asking the judge to smack Trump and his family members with a $10,000 fine with an additional $10,000 fine for their lawyers, for repeatedly using arguments the judge has already dismissed on prior occasions.
In her motion, she writes that the court has the ability to deploy "financial sanctions" for "frivolous conduct" of the defendants, their legal counsel, or both. The motion was filed on Tuesday, September 5th, and represents the latest legal assault against Donald Trump as he continues to run for the GOP nomination in 2024.
James claims that their lawyers should have been aware that their arguments lacked substance before the court. Trump has claimed since October 2022 that James's office didn't have standing to bring a huge lawsuit against him, his company, and his family, but Manhattan Supreme Court Justice Arthur Engoron disagreed and allowed it to continue.
Engoron, a New York Democrat, has consistently sided against Trump in every ruling he's made in this case so far. He's found Trump guilty of contempt for failing to produce documents that Trump's team claims do not exist. In his ruling on the matter, he was critical of the fact that Trump's team did not list all of their "search methods" in their response to the subpoena. He denied Trump's request to remove the contempt of court charge on that basis and has previously ordered Trump to pay a $110,000 fine.
James's lawsuit seeks to halt Trump's ability to run businesses in New York state and would also block him or his organizations from purchasing property for years, plural. In her three-year investigation, they claim "possible criminal" activities like lying to insurance companies, giving deceptive financial statements, and "conspiracy."
Copyright 2023, BrightPress.org