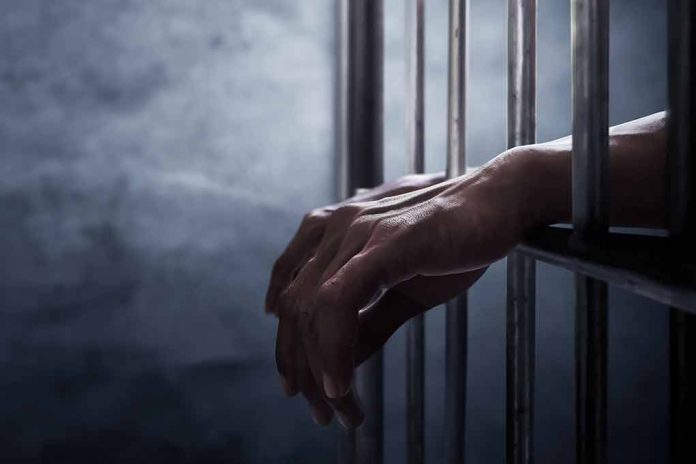 (BrightPress.org) – The owner of a Mexican media company is awaiting trial behind bars for allegedly executing a kidnapping by hiring gunmen working for a cartel. The target of the scheme was a journalist working for a competing outlet.
Ivohone (or Ivone) Patricia Herrera Valera is the owner of Vanguardia Veracruz, and the alleged mastermind behind a plot to kidnap Ricardo Villanueva Ake, a reporter with competing outlet Presente Veracruz.
Attorney General for Hidalgo Santiago Nieto announced the arrest of Valera and a reporter who worked for her outlet named Julio Cesar. Both are charged with orchestrating the kidnapping plot. Both individuals were arrested in September in Hidalgo, Mexico.
The kidnapping occurred in April in the Mexican city of Poza Rica, Veracruz. Villanueva was assaulted by a group of men armed with firearms and then forced to admit he was "working for organized crime" on video. He was rescued within 24 hours by the authorities.
A local politician was previously arrested and charged with involvement. That man, Gomez Martinez, is also the half-brother of one of the co-owners of Vanguardia. They also slapped Martinez with drug and weapons trafficking charges.
Mexico is one of the most dangerous countries for reporters and others working in media. The state of Veracruz is specifically the worst when it comes to journalists killed or attacked by cartels or criminal politicians seeking to retaliate against unfriendly coverage.
Kidnapping is incredibly common in Mexico; some even engage in the practice for sport. Five young men were kidnapped recently and forced to attack one another, likely at gunpoint. Video of the men was recorded and uploaded to social media after they were reported missing.
Wars behind rival cartels are common, as is fierce competition between rival media outlets. Unfortunately, lack of a conscience and psychopathic tendencies can lead individuals to rationalize brutal assault and even murder. These five men are still missing, though one person has been arrested in connection with their disappearance. Authorities hope the arrest will shed some light on what happened to the men.
Copyright 2023, BrightPress.org