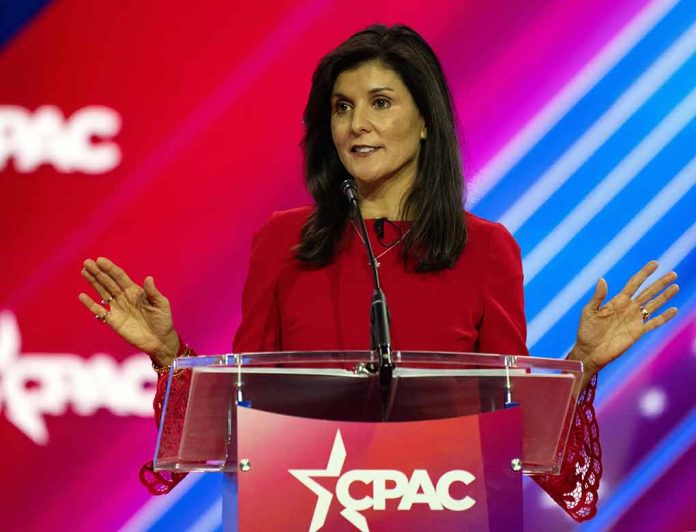 (BrightPress.org) – The third Republican primary debate saw the candidates trading barbs, at one point Vivek Ramaswamy even called out one of the moderators during the fiery show. The debate featured multiple insults and jabs between the candidates as well as several directed at former President Donald Trump, the current front-runner for the Republican nomination.
The former president held a rally himself not too far from where the debate was being held in Miami.
Vivek Ramaswamy went viral multiple times for clips where he attacked Nikki Haley and RNC Chairwoman Ronna McDaniel. He pointed out that since McDaniel took over the role in 2017, Republicans have suffered a series of staggering defeats at the ballot box. He offered her some of his time to her to apologize to voters and resign, suggesting that the party needs accountability.
He also pointed out that the Republican party should have "Tucker Carlson, Joe Rogan, and Elon Musk" moderating, not who he said were enemies of the party like NBC journalist Kristen Welker. He pointed out that Democrats would never hire a conservative journalist like Gregg Gutfeld to host their debate.
He also called out the media and Welker for repeating "Hillary Clinton made up disinformation" about the Trump-Russia collusion hoax.
Ramaswamy further alleged that the 2020 election was rigged by the media and big tech collaborating to censor the Hunter Biden laptop story or slander it as 'Russian disinformation' when we learned years later that the claims were fabricated by intelligence officials and Joe Biden's campaign.
McDaniel responded to Ramaswamy's criticism by suggesting he won't receive "one cent" of RNC funding. He said it proved his point about the RNC being corrupt and requiring fresh leadership.
Former NJ Gov. Chris Christie used his time to jab at Trump and even may have indirectly exposed the purpose of the series of questionable indictments against him by suggesting he will have to spend "the next year and a half" defending himself legally, making it difficult to run a campaign.
Copyright 2023, BrightPress.org