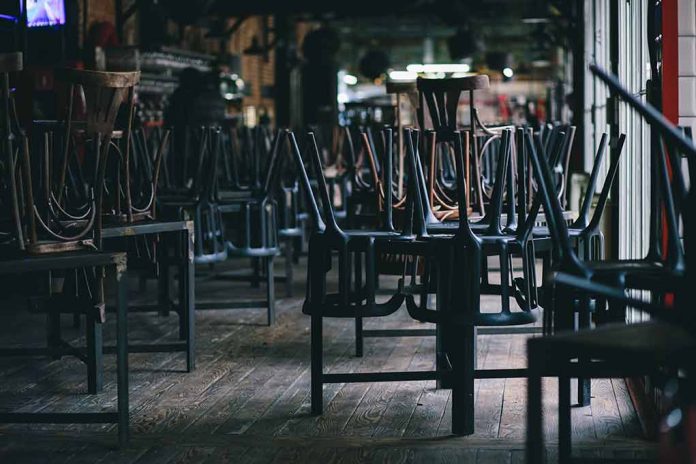 (BrightPress.org) – An all-too-common trend these days in liberal-dominated cities is rampant crime and the devastating impact it has on economic activity, especially retail. This has been especially noticeable in California, where the state and local prosecutors continue to push for "reform" of the criminal justice system by failing or simply refusing to enforce the laws.
Now a local Oakland restaurant owned by a minority family is shutting its doors after successfully serving up hot food since 1985. Le Cheval is closing at the end of September, largely due to the impact of violent crime. They plan to reopen at a new location, but couldn't stay in Oakland.
Owner Son Tran explained to CBS News that the reason they couldn't stay was due to crime. His mother and her siblings originally opened the Vietnamese restaurant with French flare 38 years ago, and it has become a popular local spot for many fine diners. Customers have called it "an institution" in the city.
When asked why they had to move, Tran said "the crime." His family, employees, and customers have all been impacted or victimized, he said the decision to relocate "broke my heart." He attempted to cut hours and lay off some workers to avoid closing. He said that their business was operating at 25% of their pre-pandemic income levels, and that "even with free rent" they couldn't remain profitable.
Customers had been robbed at gunpoint, and cars parked outside were broken into repeatedly, making a $30 dinner into a repair job that runs upward of a grand or more.
"The crime, the criminals killed us," Tran said. The restaurant itself had been broken into three times in recent years with the most recent break-in just three months prior.
White the city has attempted to ameliorate the problem with more foot patrols of officers in the area, but it's too little too late according to Tran. He hopes that after some time off, they will reopen in a neighboring city.
Copyright 2023, BrightPress.org