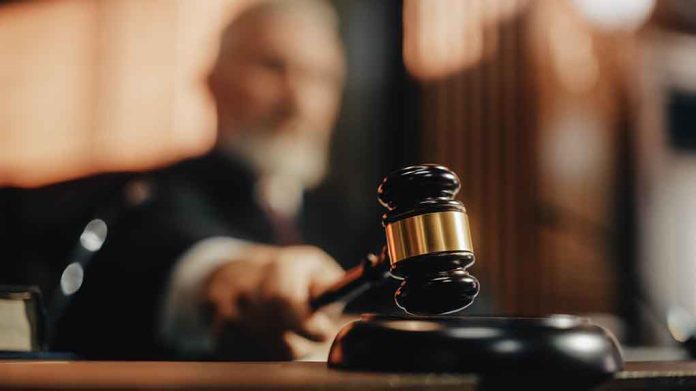 (BrightPress.org) – Judge George D. Strickland refused to dismiss charges against Robert Crimo Jr., father of Robert Crimo III, who attacked a Fourth of July parade outside the city of Chicago in 2022. Crimo Jr. is facing seven charges in relation to aiding his son in acquiring a gun license in December 2019, over three years prior.
His lawyer called the law used to charge him "constitutionally vague" during a pretrial hearing in Waukegan, near Highland Park where the shooting occurred. He also argued that the statute of limitations had expired; both arguments were dismissed by Strickland.
Crimo Jr.'s trial will commence in November as a result. Earlier this month Strickland heard arguments for and against dismissing the charges. The statute of limitations expired in December 2022, but the judge decided to use the date of the shooting as the basis to allow the charges to proceed instead of when he signed the affidavit.
Prosecutors contend that Crimo Jr. had aided his son in acquiring the license even after Crimo III had threatened to kill himself and others. They accuse him of "reckless conduct" for signing a truthful affidavit that helped his son get the license. The defense argued that the charge criminalizes lawful conduct and that no one had ever been charged in Illinois for signing an affidavit that was true at signing.
Lawyer George Gomez further argued that prosecutors were making an overly broad interpretation of the law. Strickland said that it was not overly broad during his ruling as it limits the potential for charges to situations that result in "great bodily harm."
Crimo III faces 21 charges of first-degree homicide, 48 counts of attempted murder, and the same number of battery charges for his attack that resulted in 7 deaths and dozens of injuries. There's no date for his trial as of yet.
Prosecutors point out that Crimo III attempted suicide in April 2019, and then in September 2019 made threats to harm himself and others. Crimo Jr. then helped his son get a gun license in December 2019, which they consider reckless conduct.
Crimo Jr's trial may be live-streamed, as the judge and lawyers for both sides were open to the possibility.
Copyright 2023, BrightPress.org