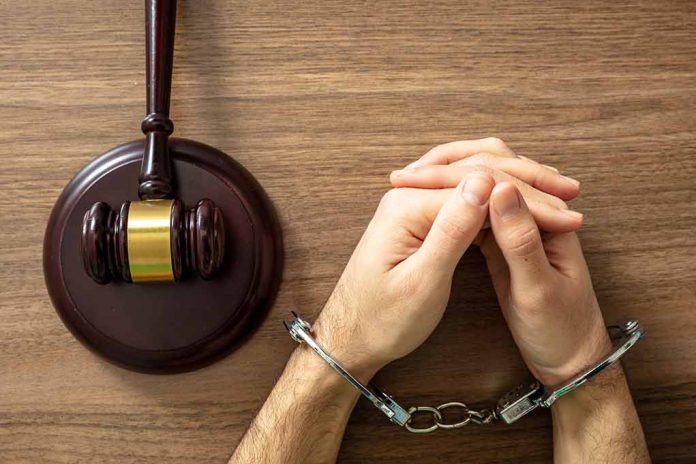 (BrightPress.org) – An off-duty police officer with the U.S. Park Service was charged on Sunday after he fatally shot a coworker while they were hanging out at home. The accident occurred after Alexander Roy and fellow U.S. Park Officer Jesse Brown Hernandez were socializing and drinking alcohol with friends.
Roy was handling a firearm he believed to be unloaded when he shot and killed Hernandez. He was charged with involuntary manslaughter.
The shooting happened shortly after midnight, early Sunday morning November 5th in McLean, Virginia.
Roy, age 25, was fooling around with a gun he thought was unloaded when he shot and killed his friend with a single shot to the upper body, according to authorities.
Fairfax County Police issued a statement on the shooting where they declared alcohol was likely a factor. They also indicated that three of the four present at the time of the shooting were off-duty park cops.
Police responded to a 911 call where the caller said someone had been accidentally shot. Hernandez was dead when the police arrived. Officers said Roy was expecting to dry fire the gun, that is pulling the trigger when the weapon is unloaded to simulate an actual shot.
United States Park Police (USPP) issued a statement saying that they were aware of the incident and were allowing the Fairfax Police Department to investigate and referred all questions to them. They further elaborated that their focus was supporting the officers involved and their families.
Every year, approximately 500 people are killed by accidents involving firearms. The tendency is most common in people under the age of 25, and especially among children due to their innate curiosity, impulsivity, and feelings of invincibility. Between 2006 and 2016, 6,885 people were killed in shooting accidents.
The basic rules of safely handling a firearm involve always knowing whether the weapon in your hands is loaded or not, including checking to see if a round is chambered in guns that have them. Additionally, experts tell novices to never point the weapon in a direction that they don't intend to fire, and never put your finger on the trigger until you're ready to fire.
Copyright 2023, BrightPress.org