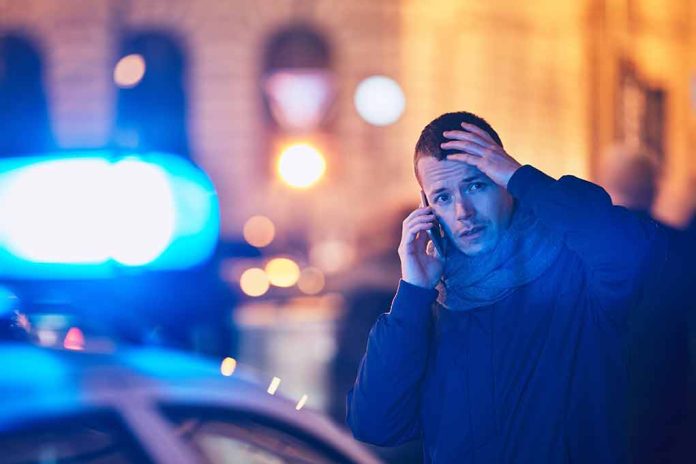 (BrightPress.org) – An anxious UK citizen mistook a bunch of folks meditating and relaxing at the close of a yoga class for a mass killing in Chapel St Leonards, Lincolnshire. The Seascape Cafe regularly hosts the class for locals at the North Sea observatory.
The cafe posted an update on its Facebook page saying that someone had called the police thinking there was a mass killing after seeing numerous people lying down on the floor inside, mistaking their lack of movement for a lack of life.
They explained that the police sirens were due to a mistaken alert by a concerned citizen. Someone reported a killing due to the presence of folks lying on the floor in the cafe, the post explained. It also thanked the Lincolnshire police for a quick response and suggested that they were likely just as confused as everyone else.
The cafe has regularly hosted yoga classes during the evening hours. They also added that they aren't associated with "any mad cult" or fringe organizations, it's just yoga.
The North Sea observatory features big triangle-shaped windows that offer stunning views of the sea. Their Facebook page lists "New Moon yoga classes" every Wednesday from 7:30 to 9 p.m.
Authorities confirmed they received a call around 8:56 p.m. when the class would have been coming to a close. They further said that the caller's report was made out of genuine concern and "good intentions." They were happy to discover the situation was just a misunderstanding and that everyone was safe.
The UK has some of the strictest gun laws, with a complete ban on private ownership of most handguns. This followed a Scottish school shooting in 1996 where a local shopkeeper killed over a dozen primary school children (aged 5-6) and their teacher. Semiautomatic weapons were also banned across the board and shotguns had to be registered with the government. The last time there was a mass shooting in the UK was in 2010.
Copyright 2023, BrightPress.org