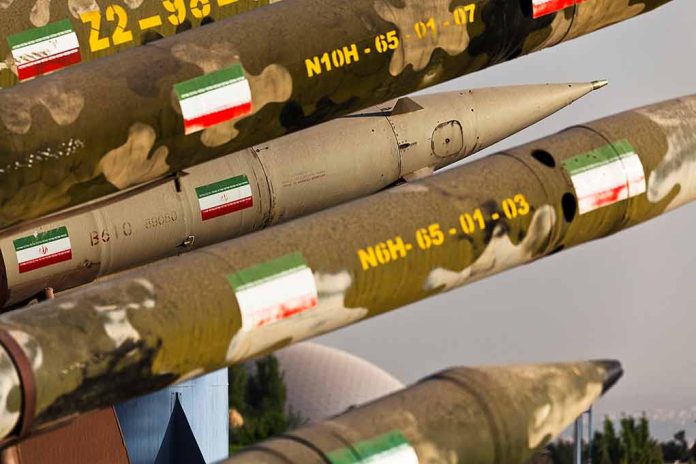 (BrightPress.org) – American forces were attacked four times by "Iranian-backed militias" according to Pentagon reports, after a U.S. attack on Syria destroyed weapons depots and training facilities used by them on Wednesday, November 8th.
Pentagon deputy press secretary Sabrina Singh said the U.S. has been attacked 46 times since October 17th. She broke them down saying 24 of them happened in Iraq while 22 were in Syria. Every attack has used weaponized drones or rockets.
Singh said that continued attacks will earn a U.S. response. She reported a total of 56 troop injuries, saying most of them were minor with all of them returning to duty.
The attacks followed after a U.S. strike on Syrian territory destroyed alleged weapons depots and a training site for Iranian-backed militants.
Yemeni Houthis also destroyed a U.S. Reaper drone in Yemeni airspace.
U.S. forces have been flooding the area since the October 7th Hamas attack on southern Israel. Politicians from both sides of the aisle are angry about the U.S. response; Republicans want more dramatic support for Israel, while Democrats are calling for moderation or a ceasefire.
Rep. Mike Rogers (R-AL) iterated the point that the U.S. will continue to strike any targets it believes are responsible for attacks on its bases or personnel. Singh argued the U.S. is engaged in proportionate strikes and limited warfare to avoid escalating the conflict in the region. Singh said the U.S. primary mission was to stabilize the region and prevent further escalations.
President Biden called the November 8th strikes on Syria "self-defense." Defense Secretary Lloyd Austin said that American safety is the highest priority but failed to explain how sending more Americans into the region would keep them safe.
Another U.S. strike at an alleged weapons depot occurred in late October, also in Syria. That attack also followed attacks on U.S. troops in the region.
Copyright 2023, BrightPress.org