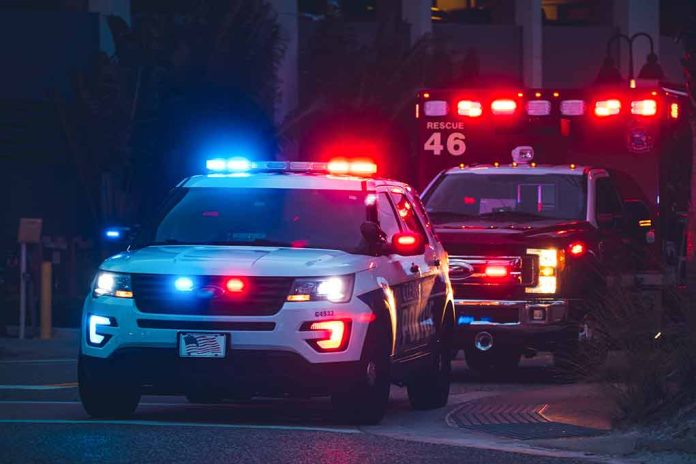 (BrightPress.org) – A plane crashed into a home in Newberg, Oregon on Tuesday, October 3rd, resulting in the death of two passengers. A third passenger was airlifted to the hospital where they remain in critical condition.
Tualatin Valley Fire and Rescue posted reports of a 911 call around 7 p.m. that indicated a small airplane had spiraled and crashed into the ground near North Cedar Street in Newberg. Firefighters responded, finding the plane had crashed through the roof of a home in the area. They located two passengers who died in the accident while a third survived with serious injuries and was transported to emergency medical facilities.
No one on the ground was injured by the crash. First responders indicated that people had been in the house at the time of the crash, but were able to escape unharmed.
The Red Cross responded and was able to assist the family in finding temporary accommodations until their home could be repaired. TVFR's Technical Rescue Team was able to successfully manage the scene and ensure the stability of the home as rescue workers were able to assist the victims.
The accident is under investigation by the Newberg-Dundee Police Department as well as the Federal Aviation Administration in order to determine what happened. The causes of death are under investigation for the two deceased while the third person will be interviewed by investigations if and when they return to consciousness.
Another plane crashed off the coast of the Florida Keys in August, the pilot was rescued at sea shortly after his plane sank into the ocean. The moment Adam Barney was pulled aboard a rescue boat was captured on body camera footage. Barney's plane suffered catastrophic engine failure and he was forced to crash land into the ocean.
Another light plane went down in Australia in the south of the country. A Cessna had hit powerlines and crashed shortly thereafter. The two men aboard survived the incident but suffered severe burns. A third man died at the scene.
Copyright 2023, BrightPress.org