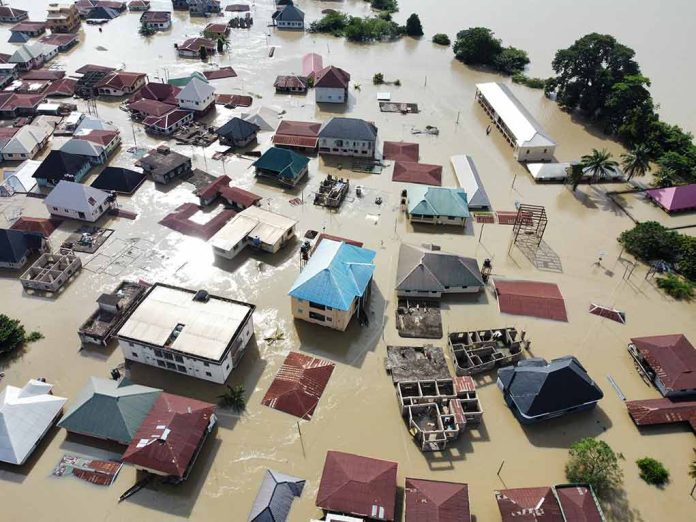 (BrightPress.org) – Libya has been hit with torrential flooding with as many as twenty thousand people presumed dead. The eastern area of the country was hit with severe rainfall which inundated the area with more water than the infrastructure could handle.
Fifty-three hundred people are confirmed dead with an additional ten thousand missing and roughly seven thousand injured. The data comes from Osama Ali who is a spokesman for one of the major ambulance services in the country.
The flooding and rain were a consequence of Mediterranean storm Daniel which hit the area last week. The flooding collapsed two dams which sent 20-foot waves hurdling through Derna. Officials have commented that entire neighborhoods are now completely gone.
Mayor of Derna Abdel Moneim Al-Ghaithi called the natural disaster "very large and surprising." He said his city was unable to cope with the extreme amounts of water.
The World Health Organization reported that they've recovered 3,640 bodies from the waters. Libyan WHO representative Ahmed Zouiten said there was still confusion about the precise number due to the extreme nature of the event and the tremendous loss of life.
The Red Cross has sent six thousand body bags to assist with the clean-up efforts and dignified collection of the remains. Authorities expect it will be difficult to identify all of the dead as many bodies were swept into the ocean and washed out to sea during the flooding. Bodies have begun to wash up along the coastline, there are so many dead that it's difficult to count them all.
Roads, electricity, and communications infrastructure have been destroyed or disabled in large parts of the country hampering recovery efforts. Videos online show the human element, one video captured a father's grief as workers pulled the body of his son from the rubble.
It will be several months before the area returns to normal. Libya itself has been war torn and divided since President Obama and other U.S. allies invaded and ousted the previous President Muammar Gaddafi in 2011. The country has been in a state of civil war and lawlessness since.
Copyright 2023, BrightPress.org