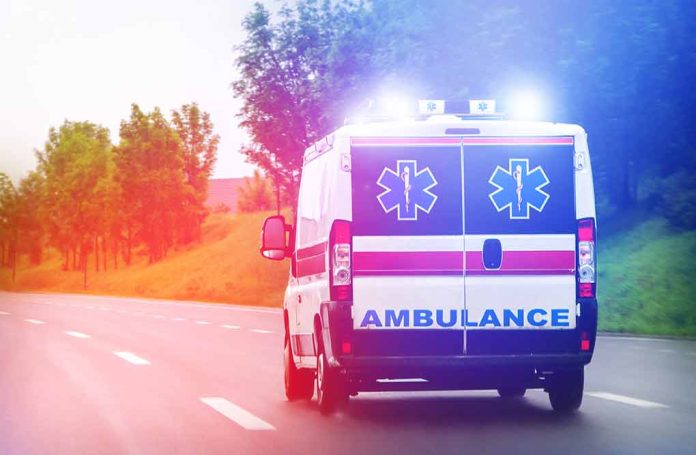 (BrightPress.org) – A Massachusetts teen died after eating an extremely spicy chip leading the company, Paqui, to ask retailers to pull the item off the shelves. Harris Wolobah died on September 1st, his family and the local community are awaiting the results of an autopsy to determine what exactly caused his death.
The results won't be forthcoming for a few weeks, but due to the timing of his death following eating a Paqui chip, the company pulled the product due to an overabundance of caution. The chip is famously known as the One-Chip Challenge. The corn chip is produced with Naga and Viper peppers which are some of the spiciest peppers known to man.
The challenge is to eat the chip and go without water or other food for as long as you can. Wolobah was found unresponsive at home and not breathing after being sent home from school for not feeling well, he was transported to the hospital while EMTs attempted CPR and other life-saving measures, but they were unable to resuscitate him and he was pronounced dead at the hospital.
The $10 chip is individually wrapped and sold in a coffin-shaped container that bears numerous warnings. It is intended for adults only and the package reads it should be kept out of the hands of children.
Teenagers have no problem getting the chip. A 10-year-old girl was suspended after she brought one into school in Florida. Six kids at Forest Park Elementary required medical attention after having access to the chip, it's unclear if they ingested it or merely touched it.
Wolobah was a basketball fan, he played with his high school team and was in the 10th grade when he died. A candlelight vigil was held on Friday, September 8th at Pleasant and Highland Streets in Worcester, Massachusetts. His cousin, Valerie Richardson, spoke of his love of the game, specifically the "camaraderie" and being on a team.
Copyright 2023, BrightPress.org