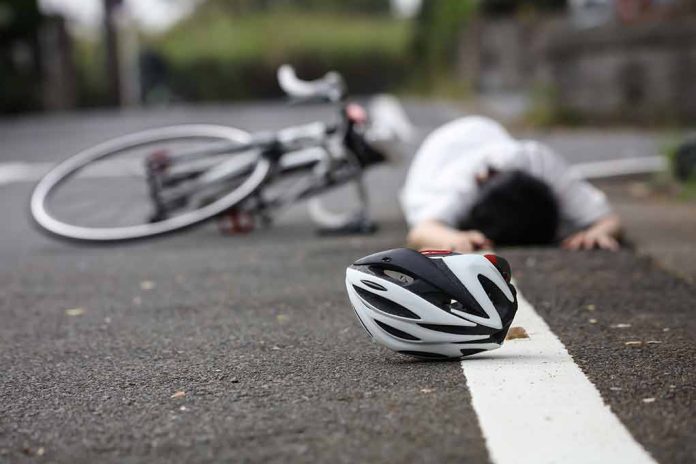 (BrightPress.org) – A second teen was arrested in the hit-and-run murder of retired police chief Andreas "Andy" Probst five weeks after his death. Both young men will face charges of murder after they stole a car and drove it into Probst around 6 a.m. on August 14th. The attack was filmed by the passenger in the vehicle who was recently arrested. Jesus Ayala, 17, stands accused of driving the vehicle while Jzamir Keys, 16, was videotaping from the passenger seat. The boys will be tried as adults.
Probst, 64, was riding his bicycle when the teens drove up behind him and hit him, sending him flying over the hood of the car. People on the street called for help and he was rushed to the hospital where he died of his injuries. Ayala was arrested shortly after the attack.
Police said that the pair had stolen the vehicle that they used to attack Probst. They also recorded the assault which went viral on X (Twitter). In the video, Ayala asks Keys if he's "ready" before rapidly accelerating behind a man on a bike donning a red shirt. Keys records Probst flying over the hood of the car and collapsing behind them as they drive away laughing.
On August 29th, police received a copy of the video from a school security officer which triggered a homicide investigation. Las Vegas Metro Homicide Lt. Jason Johansson said they used clothing, tattoos, and additional video evidence to identify the suspects.
Clark County District Attorney Steven Wolfson is also a regular bicyclist and announced his desire to move the boys into adult court. A judge approved his request on September 20th. He further said he's personally invested in the case, calling it "important."
Ayala's mother was confounded by her son's behavior, saying she wasn't sure if "God can forgive this." Keys' mother claimed that her son would tell his "side of the story" by text message.
The boys face multiple charges, killing Probst was only one of several crimes they engaged in. Driving into other vehicles, stealing 4 cars, reckless driving, speeding, evading the police… the list is extensive.
Probst's family blamed social media for his senseless killing. His daughter called her father a "man of honor and integrity."
Copyright 2023, BrightPress.org