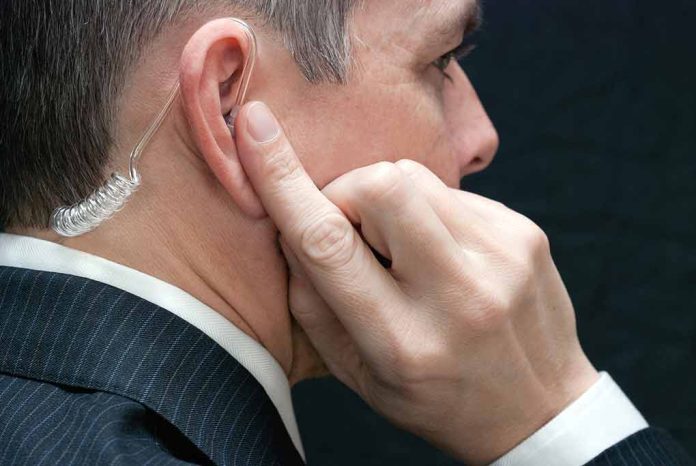 (BrightPress.org) – Secret Service personnel guarding Naomi Biden, the President's granddaughter, opened fire on a group of car thieves attempting to break into a government vehicle late Sunday night in Georgetown, Washington D.C. outside her residence.
Officials didn't explain why the agent involved opened fire. They relayed the story of three individuals who broke a window on a government vehicle that was parked on the street.
They said that the agents "encountered possibly three" people around 11:58 p.m. Sunday who were seen breaking into the car. They said that one of the agents discharged their weapon, but no one was believed to be hit. The suspects fled immediately, taking off in a red vehicle.
The Secret Service alerted local law enforcement and indicated there was no threat to Biden's granddaughter or her family and D.C. Metropolitan Police would be handling the investigation.
An area resident told the New York Post that the street was "dead" due to the frigid weather and time of night. The neighbor further indicated that the Secret Service would have had no trouble noticing the suspects due to the absence of other passersby at that time of night.
D.C. has been the scene of innumerable carjackings amidst a general rise in crime since the pandemic. In 2023 alone, over 750 carjackings have been reported with an additional 6,000 car thefts.
Rep. Henry Cuellar (D-TX) was carjacked at gunpoint in downtown D.C. in October by three armed suspects. That investigation is still ongoing.
D.C. Police issued a bulletin for residents suggesting common sense practices like keeping your windows up and doors locked at all times especially while idling at an intersection. They also encouraged drivers to have someone else in the car with them and to avoid stopping to assist someone who appears to be broken down.
Naomi Biden is Hunter Biden's oldest daughter. She was married at the White House last fall to Peter Neal.
Copyright 2023, BrightPress.org