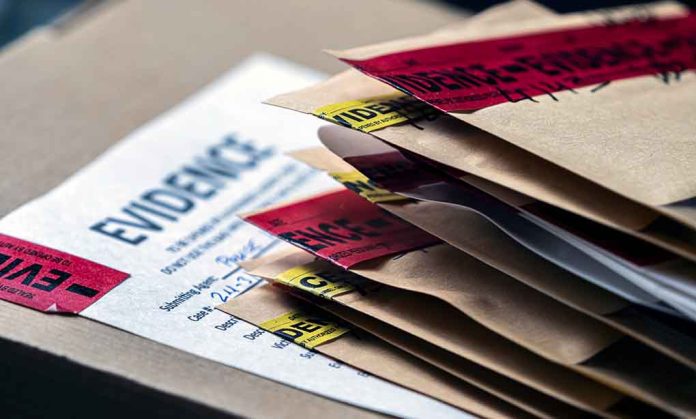 (BrightPress.org) – Two people accused of involvement in the 2016 disappearance of a 19-year-old in Georgia are now being indicted on more charges as the gruesome details of the death emerge.
Katelyn Goble, 27, and Jonathan Warren, 33, were arrested in August, seven years after Morgan Bauer was reported missing in February 2016. The last time she was seen alive she was leaving a nightclub. She had just moved to Georgia with nothing but $20 at the time. She had a falling out with some roommates and was in the process of trying to find stable housing. It may have led to her encounter with Goble and Warren.
She was working at a strip club in Gainesville, Georgia, according to statements from her mother, Sherri Keenan. Her mother recalled how she would light up a whole room, calling her funny, beautiful, and kind.
Initially, Warren was charged with murder, concealing a death, aggravated assault, and evidence tampering. Goble was originally charged with tampering and concealing Bauer's death. Now investigators have expanded the litany of charges as their careful analysis of the remains suggests not only was her murder concealed, but she was tortured and her body violated after her death.
Prosecutors allege that both assailants strangled her, taking turns. They also claim that her death was planned. Goble and Warren are accused of chopping up her body and then burning the remains to obscure the cause of her death. Warren stands accused of necrophilia as well. Both of the accused are being held in a Newton County jail until trial.
Keenan announced the expanded charges in a Facebook post dated October 11th, where she apologized for sharing the gruesome details surrounding the death of her daughter. She further explained that the investigation is still ongoing and she believes everyone from law enforcement to the district attorney's office has been working hard to get justice.
Copyright 2023, BrightPress.org