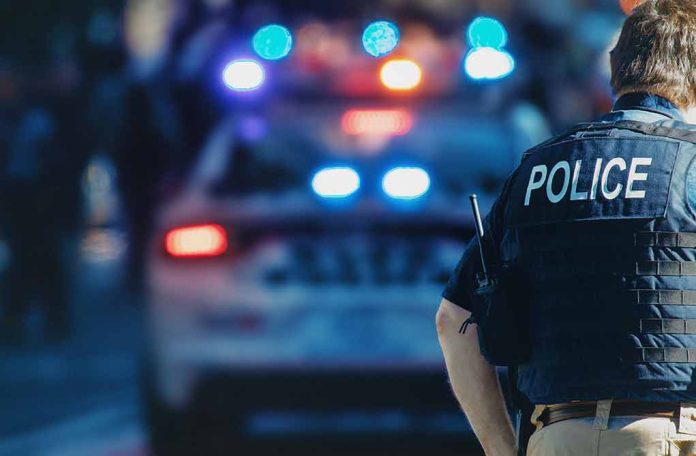 (BrightPress.org) – A man suspected of a quadruple shooting was shot and killed by Philadelphia police who attempted to apprehend him on Monday, October 2nd. Jahad Snead, 41, was reportedly fleeing the scene of the crime where three people were dead and a fourth was in critical condition. All had been shot.
Around 5 a.m. police responded to a report of gunfire at a home in the Lawncrest neighborhood in northeast Philadelphia. They found a 43-year-old woman shot in the eye who was then transported to the hospital.
Inside they found three deceased victims, Denise Snead-Doram, 63, Gregory Doram, 61, and Nina O'Brien, 42. Each of them had been killed by a gunshot to the head.
Approximately three hours later, police attempted to pull over a car in northwest Philadelphia that matched the description of the vehicle fleeing the scene of the shooting, according to Interim Police Commissioner John Stanford. They had received information that the man inside was related to the victims and responsible for the shooting.
During their attempt to interview the man inside the car, he fired at least one shot at the police who returned fire, killing the man later identified as Jahad Snead. He was declared dead at the hospital roughly an hour later after emergency medical attempted to save his life. One officer sustained minor injuries to one of his hands due to broken glass.
The murder spree occurred just three days after city and state leaders hosted a summit to establish a "blueprint for a safer Philadelphia" at St. Joseph's University. The goal was to outline specific problems and solutions that could help mitigate the crime wave slamming the city.
The city suffered two nights of mass looting last week after a judge dismissed all charges, including murder against a police officer who shot and killed Eddie Irizarry during a traffic stop. The left-leaning district attorney's office objected to the move and stated its intention to reinstate the charges.
Police arrested over 50 people during the mass looting and robberies on the evening of Wednesday, September 27th. They targeted 18 liquor stores and pharmacies during the spree. Liquor stores in Philadelphia will be closed in response.
Copyright 2023, BrightPress.org