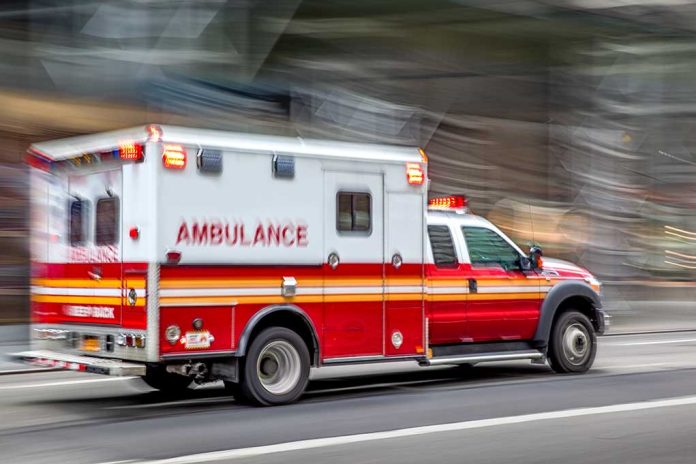 (BrightPress.org) – Police are investigating the death of a skydiver who was found dead on the front lawn of a Florida residence just after noon on Saturday, October 7th outside of Orlando.
The man was identified as 69-year-old Frederick Morello, a resident of nearby Ormond Beach. He was wearing a parachute and other skydiving attire, suggesting he had jumped out of an airplane for recreation.
A neighbor's home surveillance camera caught the moment he fell out of the sky in the reflection of a windshield, according to CBS. In the surveillance video, it appears that his parachute was deployed, nevertheless, he slammed into the ground with enough force to kill him. Video and witnesses also recorded an employee from the Skydive Space Center taking Morello's parachute before leaving the scene.
A friend of Morello's and fellow skydiver who wished to remain unidentified told reporters at the scene that she knew him for over twenty years and said he was incredibly safety conscious. She further said he was aware of all the protocols and procedures and wasn't a risk-taker.
Titusville police are investigating and promised to release more details as their investigation concludes.
James Sconiers was the owner of the home where Morello landed and he said he believed the equipment must have failed for him to hit the ground so hard.
Nicole Lacount, another witness, was visiting her aunt in the neighborhood when she heard emergency services and medical arrive on the scene. She said the scene was "the worst" she'd ever seen in her entire medical experience.
Skydive Space Center had no comment when asked if the parachutist came from their facility by local reporters.
Another parachutist was off course when he landed in a heavily wooded area in Chambersburg, PA. He broke his leg during landing but survived and was rescued by emergency services.
Skydiving is generally very safe, with only 0.51 deaths per 100,000 jumps. Equipment maintenance is very important as is following all instructions and safety protocols.
Copyright 2023, BrightPress.org