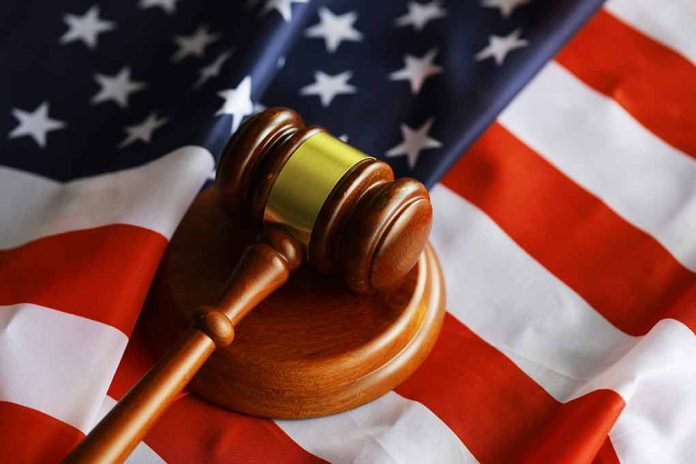 (BrightPress.org) – Texas voters refused to pass a constitutional amendment that would have extended the amount of time judges are allowed to serve under the law. Current Texas law forces judges to retire when they reach the age of 75, the amendment would have extended that to 79 and increased the minimum retirement age from 70 to 75.
The amendment was Proposition 13 on the ballot and its supporters maintained life expectancy has increased significantly allowing people to work later in life, and older judges bring important experience and insight to the field.
There was little public opposition to the measure, the state legislature passed a resolution in favor of the amendment with support from both parties. The House Committee Report said that 75 wasn't a "reasonable age" to force someone into retirement.
Texans disagreed, more than 60% voted against raising the retirement age. It's a rare phenomenon for an amendment not to pass; typically they don't get that far along in the process without broad support. In 2019 voters similarly rejected passage of an amendment that would have allowed judges to serve more than one district at a time.
Now that the retirement age is locked in, some judges who had expected to have a longer career will be forced to step down from the bench in the coming year. Texas Supreme Court Chief Justice Nathan Hecht is one of those, he turns 75 in 2024. He had no comment about how the vote has impacted his plans.
Five judges on the appeals court will also hit the maximum age of 75 during their next term if they are reelected. Some of them have indicated that they intend to serve the court as long as they are legally allowed.
Judge Doug Woodburn oversees district court cases in Amarillo, Texas, and is currently 74 years old. He had intended to run for reelection should the amendment pass and had already begun to organize his campaign and raise funds. He was "flabbergasted" upon hearing the news and said he'll have to reflect and figure out his future plans.
Rep. Cody Thane Vasut (R-Angelton) is one of the authors of the resolution in support of Proposition 13. He suggested Biden and Trump's ages may have influenced the outcome. Biden, 80, has repeatedly been suffering from the effects of old age and his public gaffes could easily have given voters a bad impression.
Copyright 2023, BrightPress.org