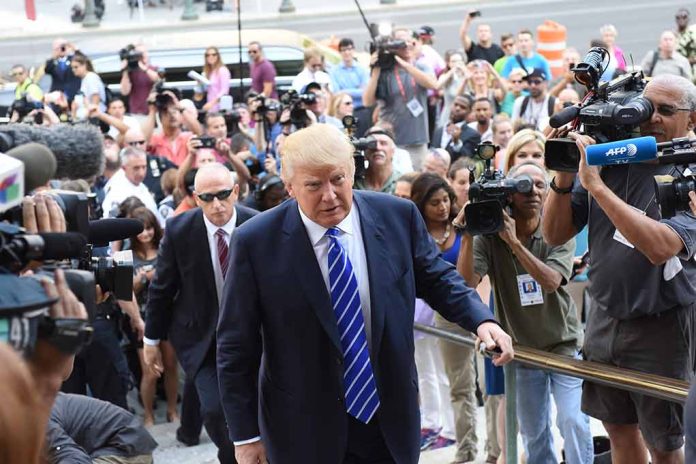 (BrightPress.org) – U.S. Judge Tanya Chutkan, theoretically unbiased as she heads up Donald Trump's J6 trial, compared the events of January 6th to the Boston Marathon bombing and 9/11 in her writings discussing the start date for Trump's trial. Journalist Julie Kelly called it "insulting" and "legally illiterate," while claiming Chutkan was also corrupt as well as "painfully stupid."
Kelly has covered multiple trials of J6 defendants and published the critique of Chutkan after doing a deep-dive on her writings with Real Clear Investigations.
Prosecutors allege Trump conspired to overturn the 2020 presidential election by speaking about the possibility Democrats had rigged the race. This despite ample claims of election rigging by Democrats while Trump was in office and the fact many Democrat donors and associated technocrats had bragged about 'fortifying' the election in a Time magazine piece.
The comparisons from Chutkan came from her writings where she explains her decision to start the trial one day before Super Tuesday, the day when numerous primaries are held simultaneously, March 4th, 2024. Trump's attorneys had requested the trial be held until after the 2024 election for obvious reasons and to give them time to review the millions of documents and thousands of hours of video available as evidence in the case.
Chutkan's bias is painfully obvious as she has previously suggested during a separate case that Trump should be imprisoned. The comments were made during the sentencing of one J6 defendant, Christine Priola. She ultimately slapped her with 15 months behind bars, a year on parole, and a $2,000 fine. She was charged in relation to entering the Capitol on J6, like many others, and pleaded guilty.
Chutkan wrote that the Capitol invaders were there due to their loyalty to Donald Trump, ignoring the potential for the riot being prompted by FBI or other intelligence assets. Major media has constantly reminded readers that any claims of a conspiracy by bad actors in government are totally false.
Copyright 2023, BrightPress.org