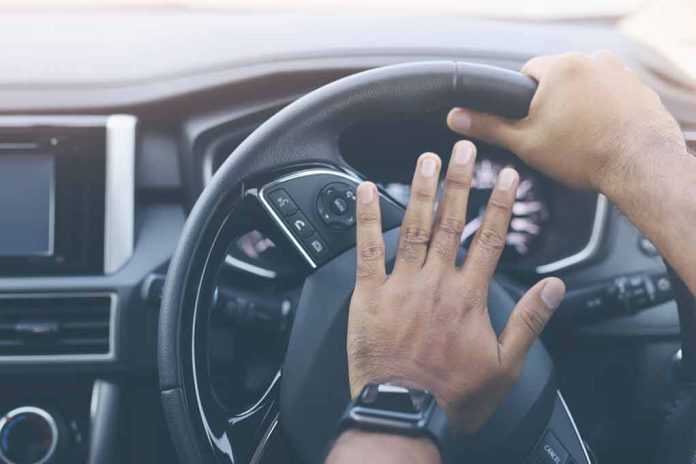 (BrightPress.org) – Decatur police are reporting two college students were shot during a road rage incident on Sunday, October 15th around 7 pm. The victims were both students at Millikin University, according to the school.
Police arrived at the 2000 block of N. Oakland Ave in Decatur, Illinois to find two male gunshot victims, aged 22 and 20. They were transported by ambulance to Decatur Memorial Hospital where they were treated and released. Thankfully their wounds were not life-threatening.
Police indicate the incident was road rage-related. Statements from the victims indicate they were leaving a church event when they nearly got into an accident with another vehicle. Shortly thereafter, the vehicle pursued and then paralleled the victims' car before flashing a firearm and then opening fire.
The university published a statement acknowledging the attack and clarifying that the shooting was off-campus and did not pose a threat to anyone else. They further indicated the victims received minor injuries and were released to recover at home with their families the same day. They also offered support for the families, including psychological treatment and other community resources.
Decatur City Mayor Julie Moore Wolfe was shocked that there was such a brazen attack in public and that the suspect would be identified and brought to justice. She said they intend to prosecute the shooter "to the fullest extent of the law." She warned the police are investigating and will find the individual responsible.
Anyone with tips or video is asked to contact the Decatur Police Department (217- 424-2734) or Crimestoppers (217-423-8477).
Another man was stabbed in Decatur on Friday, October 6th at a USA Inn. The 28-year-old victim survived and was treated for his injuries. Police anticipate arresting and charging the suspect shortly.
Illinois ranked 28th in states with violent crime, with the majority of the violence happening in Chicago.
Copyright 2023, BrightPress.org