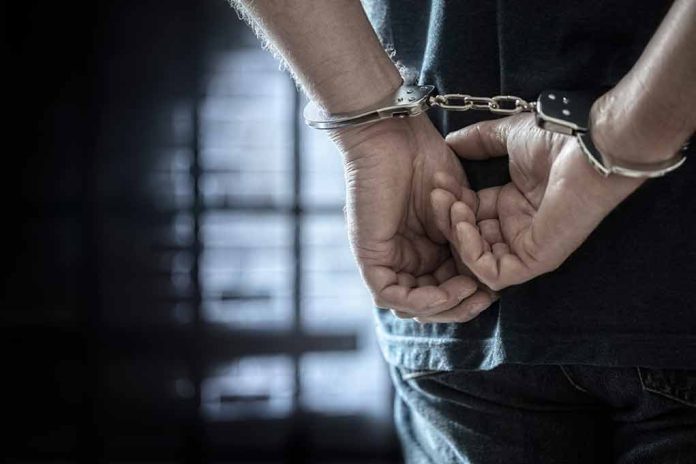 (BrightPress.org) – A member of the U.S. Navy pleaded guilty to allegations that he had taken bribes in exchange for U.S. secrets from a Chinese intelligence agent. Petty Officer Wenheng Zhao, 26, a native of Monterey Park, California, was charged with two felonies: one count of conspiracy and one count of taking a bribe.
U.S. Attorney Martin Estrada said that Zhao "betrayed his country" when he took bribes from China. He also said that the agent and Zhao had gone to "great pains" to hide their behavior from scrutiny, but ultimately investigators discovered and exposed the plot.
Estrada reiterated that U.S. authorities will prosecute anyone who threatens American national security to the fullest extent of the law.
Zhao fessed up to taking almost $15,000 between August 2021 and May 2023. He was working at Naval Base Ventura County at the time. He used his security clearance to collect and send all kinds of information to the Chinese. Secrets he transmitted in exchange for cash included operation security protocols, training, and information regarding critical infrastructure, per the DOJ's filings.
His confession indicated he sent plans for military training exercises, operational orders, and detailed mechanical information about Japanese radar systems.
Assistant Attorney General for National Security Matthew Olsen said that Chinese intelligence operators constantly target U.S. military personnel who have security clearances. He further said that the proper response when baited by these agents is to report the incident, not take a bribe and sell secrets. Olsen warned other potential traitors that they would be held accountable.
Zhao's sentencing hearing is scheduled for January 8th, 2024. He could receive up to 20 years in prison.
Zhao was arrested at the same time as Jinchao Wei, 22, another Navy officer who was arrested and charged with transmitting sensitive info to the Chinese. Wei was serving aboard the USS Essex and was charged with espionage for allegedly giving China sensitive information about the vessel and her crew.
Copyright 2023, BrightPress.org