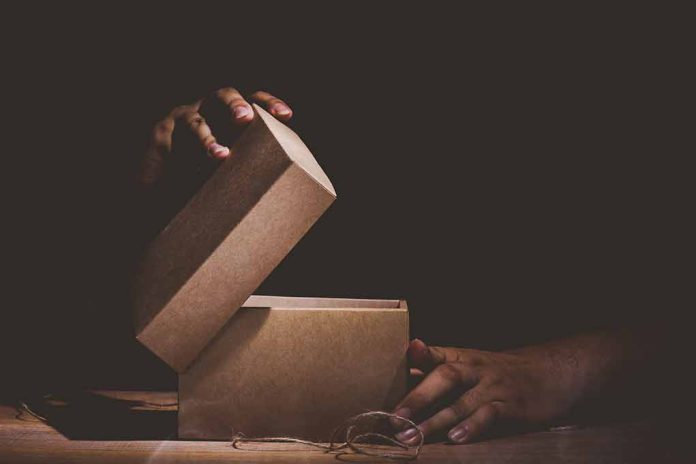 (BrightPress.org) – A high-level Ukrainian military commander was killed by an exploding grenade that was gifted to him as a birthday present. His 13-year-old son was also injured in the blast, which is being investigated as a possible assassination attempt. Major Hennadii Chastiakov's death was announced on Telegram in a message from General Valery Zaluzhny, the supreme commander of the Ukrainian military.
Zaluzhny called Chastiakov "a reliable shoulder" during the war with Russia. He indicated that an investigation is ongoing and that the facts about his death will be exposed at some point in the future.
Early reports say that Chastiakov returned home with birthday presents from his work colleagues which he then began to show to his family. One box had grenades, grenade-shaped shot glasses, and liquor in a grenade-shaped bottle.
Investigators concluded that Chastiakov took one of the grenades and demonstrated pulling the pin to his son when it went off, killing him. They found additional live grenades at the scene and were able to identify the individual who gave them as a gift. When police searched the man's home, they found two additional live grenades.
The Washington Post reports that Chastiakov's wife is the source of much of this information. Defense minister and member of the anti-corruption council Dana Yarova openly speculated about the possibility of an assassination. Ukrainian legislator Mariana Bezuhla asked for "a detailed investigation" and pointed out that grenades are issued by the military, not given as presents.
Zelenskyy and Zaluzhny have been publicly disagreeing on the course of the war in recent weeks. The latter even penned an article for the Economist in which he argued that both sides have reached a stalemate and that without dramatic advances in technology, the war is stalled. Zelenskyy has publicly disagreed with those sentiments.
Ukraine is also investigating an awards ceremony that took place near the front lines, allowing it to be struck by Russian missile strikes. Nineteen soldiers died in the bombing and the commander has been suspended pending the outcome of their investigations. Zelenskyy commenting on the matter said investigators will look into any "improper orders" given that contributed to the tragedy.
Copyright 2023, BrightPress.org
#BBD0E0
»