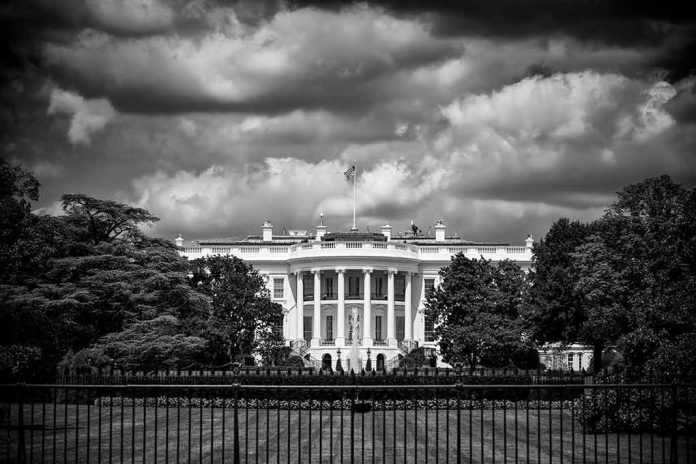 (BrightPress.org) – There's no denying that the White House has been coordinating with the Department of Justice on the prosecution of its leading political rival, Donald Trump. Recently released visitor logs show regular meetings happening between special counsel Jack Smith's colleagues and White House officials.
On March 31st, just two months prior to Trump's indictment, Jay Bratt was taking regular meetings at the White House with Carolina Saba, a member of the chief of staff's team. FBI agent Daniella Ray with the Washington field office was also in attendance. Bratt and Saba were also meeting in November 2021 before any official investigation into Donald Trump's handling of documents was an issue.
Bratt also went to Mar-A-Lago in June 2022 to see firsthand where Donald Trump had stored his presidential papers. Then in March, it was reported that Bratt had been key in seeking the bench warrant that allowed the Mar-A-Lago raid to happen.
Stanley Woodward is a lawyer for Trump's indicted aid, Walt Nauta. He's reported that Bratt had previously tried to coerce him into aligning against Trump by offering him a potential judgeship that he had previously applied for. He was told that his application may be seen "more favorably" if he switched sides.
Bratt said that he did not consider Woodward "a Trump guy" and suggested he would make the correct choice.
Bratt also met with Katherine Reily in September 2021, she advises the chief of staff.
Smith's office dismisses the allegations of inappropriate conduct by claiming the meetings were regarding "a case-related interview." The FBI refused to comment at all.
Trump's attorneys and Smith's office are battling over the start date for Trump's election interference trial in Washington, D.C. Trump's team is looking to start after the next election, alleging the proceedings themselves are election interference. Smith wants to start in Jan 2024, suggesting the trial would only run 4-6 weeks and that it's in "the public interest" for it to be a speedy trial.
Copyright 2023, BrightPress.org