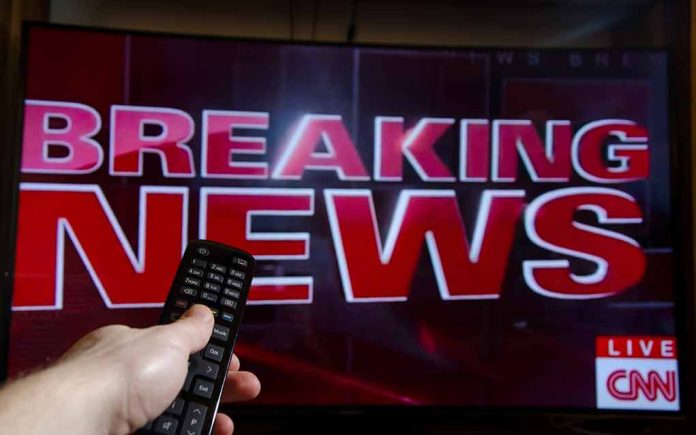 (BrightPress.org) – White House Press Secretary Karine Jean-Pierre was interrogated by the press corps on Tuesday after CNN reported earlier that day that a human smuggler with connections to the terrorist group ISIS was involved in trafficking over a dozen Uzbek immigrants into the U.S. through the porous southern border.
CNN claimed the situation was "so alarming" that it caused the generation and circulation of a classified report for Joe Biden's cabinet. The CNN piece further suggests that the situation indicates the possibility of terrorists using the southern border to enter the country illegally.
In response to a question about how it was possible that an ISIS-connected smuggler was able to traffic people into the US Jean-Pierre stuttered during her response where she said she wanted to be "really clear." She also said that the trafficking operation was successfully "disrupted" but would not indicate whether or not they had captured all of the smuggled individuals.
She credited law enforcement with "quick work and vigilance" and reiterated that there was no indication that any of the trafficked people had connections to terrorism or organizations involved in such. She further elaborated that folks smuggled into the country and caught by law enforcement undergo extra vetting and they will be detained and quickly deported should that be the outcome decided by officials.
The CNN report indicated that the FBI was still working to "identify and assess" all the smuggled people, which was the question that tripped up Jean-Pierre. They had quoted National Security Council spokesman Adrienne Watson on that point. Watson further suggested that "a number of migrants" are being "closely scrutinized" for their connections to criminal organizations or their potential for unlawful behavior.
They further claimed that the incident caused a "flurry" of meetings with security officials amid concerns that Republicans could use it to further attack Joe Biden as he continues with his 2024 re-election campaign. They cite two anonymous sources who claim familiarity with the situation.
The report relays the story of how Uzbek individuals were released into the country along with millions of other illegal immigrants coming over the southern border, but once the connection to ISIS popped up that caused the frantic operation to locate everyone involved. The smuggler himself was also arrested in Turkey.
Copyright 2023, BrightPress.org