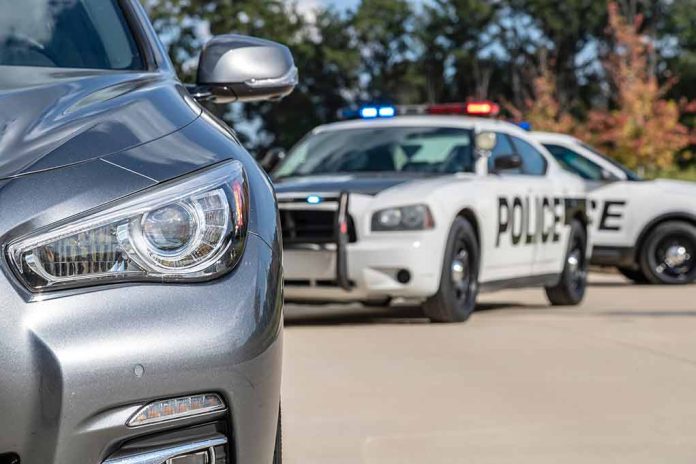 (BrightPress.org) – A man who was locked up in a Florida jail for 16 years and released after a reinvestigation found evidence to support his innocence was killed in Georgia by a sheriff's deputy during a traffic stop on Monday, October 16th.
Leonard Cure, 53, had previously been convicted of armed robbery in 2003. He was released in 2020 after the state attorney's Conviction Review Unit reinvestigated and determined he was innocent.
Cure had been working as a private security guard and was planning on going to college with an interest in broadcast radio. He was also in the process of purchasing his first home.
He was killed Monday morning during a routine traffic stop by a Camden County deputy on I-95, according to a press release from the Georgia Bureau of Investigation. After pulling Cure over for speeding at 100 miles per hour, the deputy had Cure exit his vehicle and attempted to place him under arrest. When Cure learned he was being arrested, he resisted, likely in a state of panic at the thought of going back to prison so soon after he was freed. This resulted in the deputy deploying a taser and then ultimately using his firearm. Cure bent the deputy's head back and screamed expletives at him. Emergency medical attempted to save his life but were unable to, and Cure died as a result of the gunshot.
GBI is investigating independently of local law enforcement to determine the precise circumstances surrounding his death.
The Innocence Project of Florida helped free Cure and reported that he was on his way home after visiting his mother. The organization said he deserved better, especially after being wrongly incarcerated for 16 years.
Broward State Attorney Harold F. Pryor called him a funny, kind, and smart person. He also said Cure had visited their office to help prosecutors and their staff be more thorough and fair in the application of justice.
In June, he was approved to receive over $800,000 in compensation for his wrongful incarceration. He was reportedly excited to get the funds.
The Innocence Project reviewed his case in 2019 and that led state attorneys to conclude there were serious problems with his prosecution. Cure had an ATM receipt that placed him hours away from the scene of the crime around the time it occurred. His conviction was overturned in 2020.
Copyright 2023, BrightPress.org