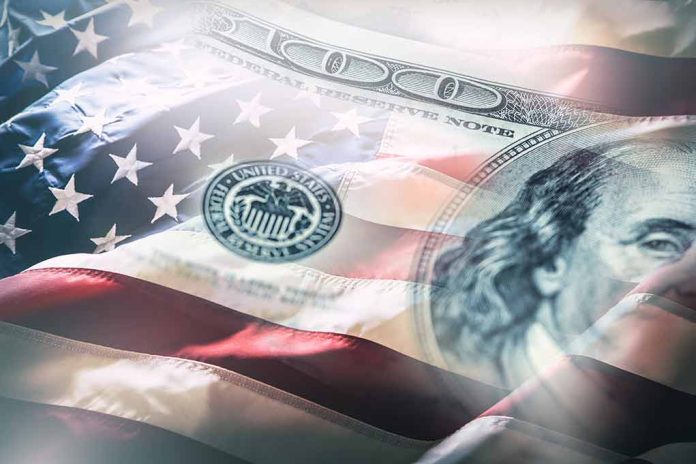 (BrightPress.org) – The Department of Defense (DOD) has dished out roughly $1 billion to a weapons dealer who was charged with bribery of foreign officials in order to facilitate the transfer of arms and ammo to Ukraine, according to the New York Times.
Global Ordnance President Marc Morales was indicted by the DOJ in 2009 alleging money laundering and conspiracy with the DOJ then claiming they had audio recordings of Morales discussing illicit ways to bribe foreign authorities. The NYT article suggests the charges were dismissed due to the FBI bungling their handling of an informant which led prosecutors to drop the case on a technicality.
Morales has made a killing off the war in Ukraine, processing $1 billion in contracts to transfer ammo, artillery shells, and rockets overseas to aid them in their fight against Russia. The war in Ukraine has made him a central figure in the rush to transfer war material to the warzone. In addition to taking taxpayer money from the Pentagon, Morales is also rumored to be selling approximately $200 million in weapons directly to Ukrainian citizens.
General Counsel for Global Ordnance Bryan Van Brunt said that the movies don't accurately relay the international arms trade. He maintained that "long-term success" requires understanding, respecting, and following all the laws of every country involved in the deal. He repeated many times that his company follows the law.
The Times article said the U.S. has transferred over $40 billion in aid and equipment to Ukraine since the start of the war. They've received sophisticated and advanced weaponry like the HIMARS rocket launcher from the government. Morales and his company tend to facilitate ammunition and smaller arms.
GO has done work in Syria and Afghanistan, per the Times. Ukraine has had a particular problem with corruption, especially since the start of the war. The Ukrainian authorities even scrutinized GO over the mishandling of an agreement officials made with the company. Nothing ever came of the investigation and the company continues to facilitate large transfers of weaponry to Ukraine.
Copyright 2023, BrightPress.org