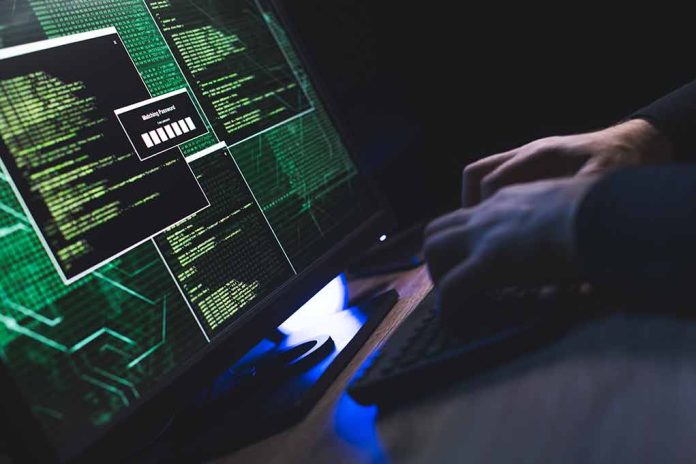 (BrightPress.org) – Hackers with the infamous LockBit gang are suspected of stealing a treasure trove of data regarding the British defense establishment, including specific details about the security arrangements at a chemical weapons research laboratory and a military intelligence base.
The attackers targeted Zaun, a company that provides security infrastructure like fencing to defense installations and other high-security locations like prisons. The attack follows on recent cyberattack against the Royal Mail Group earlier in January 2022. Police in Northern Ireland also had a huge trove of their data hacked earlier.
MPs said that any security information stolen by hackers was a significant concern. An anonymous source familiar with the details claimed that the hack didn't steal information of particular value or concern, but that the matter was being handled 'very seriously' regardless.
LockBit has been labeled one of the worst hacking gangs in the world with many of their suspected members appearing on the FBI's list of most wanted criminals. The documents they stole from Zaun included a copy of a sales order that listed all the equipment ordered for a military complex in Bude, Cornwall. They also got a list of equipment ordered for RAF Waddington where they fly MQ-9 Reaper drones and the Cawdor Barracks which focuses on electronic warfare.
They also acquired additional information about high-security prison complexes in Worcestershire and Cambridgeshire. MP Kevan Jones (Labor) spoke to the Sunday Mirror and called the breach "potentially very damaging" considering the information was about high-security locations in the country. He further suggested that the government needs to explain how the data was vulnerable.
Other MPs suggested LockBit, which allegedly has Russian members, targeted the UK due to their support of Ukraine in the war against Russia without offering any evidence other than shared national origins.
A spokesman for the UK government refused to issue comments other than suggesting he couldn't give any additional information as pertains to "security matters."
Copyright 2023, BrightPress.org